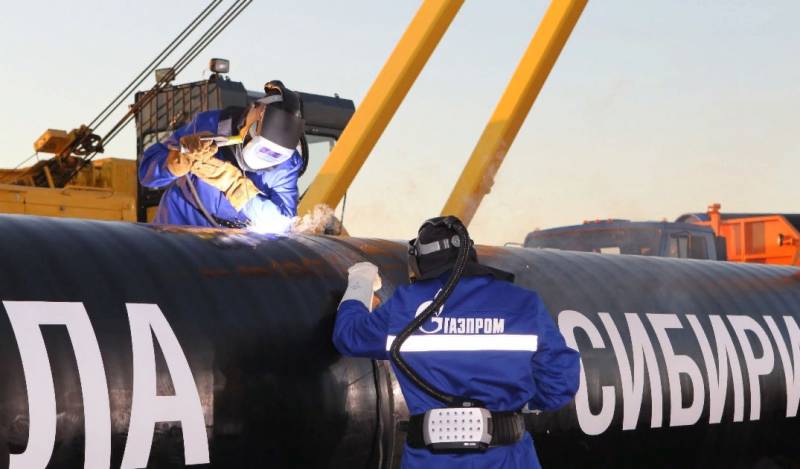 One of the important events of the past year 2019 in the energy sector is the launch of the Power of Siberia gas pipeline, through which gas is supplied to the People's Republic of China. The Siberian deposits are becoming a donor for this gas pipeline. It is noted that the start of operation of the pipeline provides opportunities for the development of the East Siberian infrastructure, for attracting financial investments.
In the program "Prime Numbers" economist Anton Komolov sees no reason for particular optimism in terms of the start of the work of the Power of Siberia. The author of the program criticizes in connection with the fact that many settlements in the gas-bearing regions of Siberia themselves are still not gasified, but gas through the pipe went to China.
In this regard, a rather complicated question is being discussed: where to find that middle ground between the gasification of the Russian regions and the receipt of investment inflows against the background of supplies of "blue fuel" abroad.
For obvious reasons, the Russian budget will receive additional impressive funds from the sale of gas to China. But it is important that these funds go specifically to the development of the regions of Siberia, and not dissolve in doubtful accounts. At the same time, it is important to understand that Russia is fueling the Chinese economy, which receives additional competitive advantages, with cheap "pipe" Russian gas. is success so obvious or doubtful?
Komolov presents his vision of the situation in the issue of "Prime numbers":