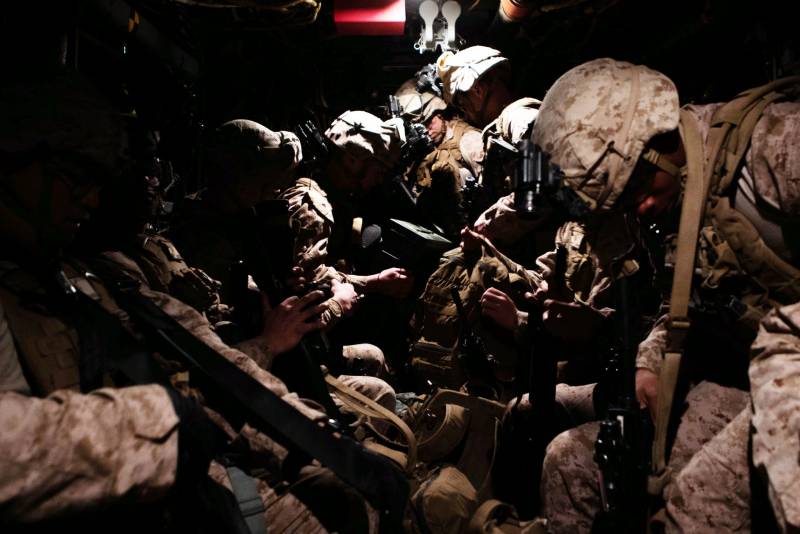 Yesterday's attack on the US embassy in Baghdad for the United States was an occasion to expand its military presence in the country. According to recent reports, the Pentagon has decided to send an additional special forces battalion to Iraq. It is noted that we are talking about 750 troops of the US Army.
Previously, US President Donald Trump said that "Iran will pay a very high price for the attack on the US embassy in Iraq." After threats to Iran, Trump somewhat cooled off, noting that "he does not want a war with Iran."
It should be recalled that the attack on the US diplomatic mission was carried out by supporters of the so-called Shiite militia of Iraq, Al-Hashd al-Shaabi, which are believed to be sponsored by Tehran. Supporters of the Shiite police and its representatives broke through the checkpoint into the "green zone" of the Iraqi capital, eventually throwing Molotov cocktails at the American Embassy under the cries of "Death to America!" Activists thus opposed the American bombing of Iraqi territory, demanding the withdrawal of US troops from Iraq . As a result, as it now turns out, there will only be more American troops in Iraq.
Donald Trump:
Responsibility for the attack on our embassy lies with Iran. At the same time, we expect Iraq to use its forces to protect our diplomatic mission. We notified them of this.
Trump:
I do not want a war with Iran. I am a supporter of the world.
After some time, the head of the US State Department, Mike Pompeo, named after one of the main participants in the attack on the US Embassy in Baghdad. According to Pompeo, this is a certain Abu Mahdi al-Muhandis.
And this is a statement by the head of the Pentagon, Mark Esper:
We will additionally deploy a battalion of military personnel from the 82nd Airborne Division in Iraq.
According to Esper, this is due to the need to protect American citizens working in Iraq.