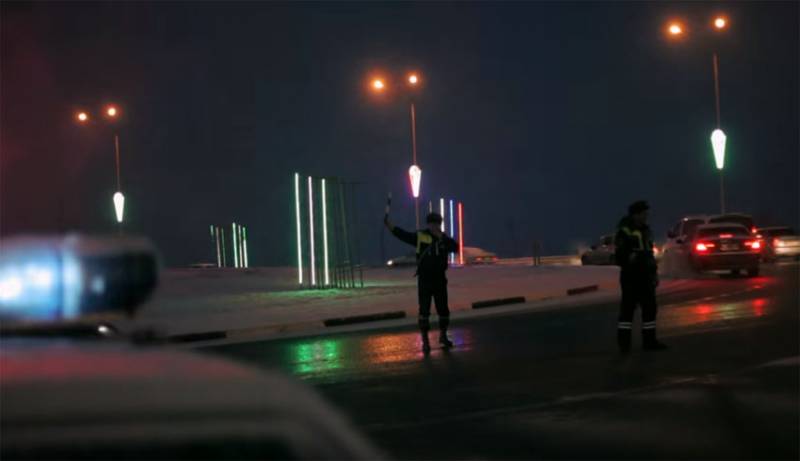 On New Year's Eve, when celebration was taking place all over the country, law enforcement officers continued to do their duty. At the same time, attempts were made to destabilize the North Caucasus, when a group of unknowns tried to implement a plan to attack police officers in Ingushetia.
We are talking about an attack on the post of traffic police "Almaz-2" in the republican administrative center - the city of Magas.
As a result of the attack, three policemen were injured. According to the Ministry of Health of the Republic of Ingushetia, one of the injured law enforcement officers was in serious condition, the other two were in a moderate state.
Among the victims - an employee of the anti-drug department in the Republic of Ingushetia.
Minister of Health Zarema Lyanova notes that he personally controls the process of treating victims of an attack on police traffic police posts.
After some time, information appeared that one of the police officers had died.
According to recent reports, the personal of one of the attackers has been established. Presumably, this is the guard of the local palace of culture A. Imagozhev. Law enforcement officers conducted searches at his place of residence. Computers, mobile phone seized.
The law enforcement officers of Ingushetia have information about another attacker. According to some reports, this is the owner of the car "Lada Grant" M. Miziev (born in 1971).
The bandits, approaching at high speed to the traffic police post, shot down a police officer. Then, jumping out of the car, they began to inflict stab wounds, including to an employee who was in the traffic police car. Passing by the post another police officer opened fire on the bandits.
One of the attackers was eliminated, the second was gunshot wounded and is in the clinic.
The speaker of the republican parliament M. Yandiev:
New Year's holiday is overshadowed by the vile attack of criminals on the traffic police of the republic, performing official duties. I am sure that this terrible crime will be investigated in the very near future, and the guilty will suffer the deserved punishment and will not evade justice.