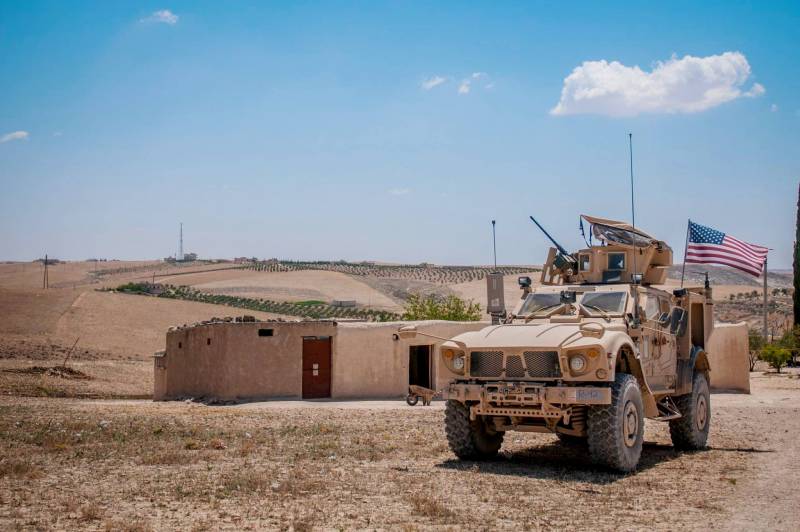 Although 2019 can be considered an "interesting time" in the Middle East and North Africa, the coming 2020 promises to be even more entertaining, writes Polish journalist Vitold Repetovich on the website Defense24.
Although the United States has focused on the Pacific, and rivalry with China, there is no sign that forecasts of a reduced American presence in the Middle East should be confirmed in 2020.
During his tenure as president of the United States, Donald Trump did nothing to downplay his country's involvement in West Asia. The number of US troops in the region has increased, not decreased, contrary to the statements of the head of state.
This applies, in particular, to Afghanistan, where under the current administration of the White House the contingent was increased from 8,5 to 13 thousand.
It is noted that the Iranian "threat" is not the only reason for the continuation of the American presence in the Middle East. For China, this region is also attractive in terms of implementing the "New Silk Road" project in cooperation, among other things, with Iran or Turkey, which also does not correspond to American interests.
The war in the Mediterranean?
The events of the end of 2019 indicate that the situation in Libya and the Eastern Mediterranean could lead to a widespread armed conflict, the author notes.
This is the result of Turkey's attempt to take control of Cypriot gas fields and the entire basin of the Eastern Mediterranean, including the intersection of transit lines in the region through which Egypt, Israel and Cyprus intend to send gas to Europe
- claims Mr. Repetovich.
Ankara, he said, decided to protect the government in Tripoli at all costs from falling under the pressure of Field Marshal Khalifa Haftar. This could lead to a new big war.
Turkish President Recep Erdogan knows that the collapse of the Saraj government in Tripoli means the collapse of its Mediterranean plans. On the other hand, Egypt made it clear that it would not allow Turkey to control Libya. [...] In response to sending passenger planes with almost a thousand Syrian jihadists serving in the Turks to Libya, an Egyptian F-16 appeared over this country, and Haftar, whose forces are approaching the center of the capital, went to negotiate in Cairo
- the expert reports.
The Libyan field marshal can also count on the support of Greece, France, and possibly even Italy, although not in the form in which it is received from the UAE and Egypt. The high stakes and determination of both sides mean that Libya could become the scene of the most important battle, Vitold Repetovich believes.