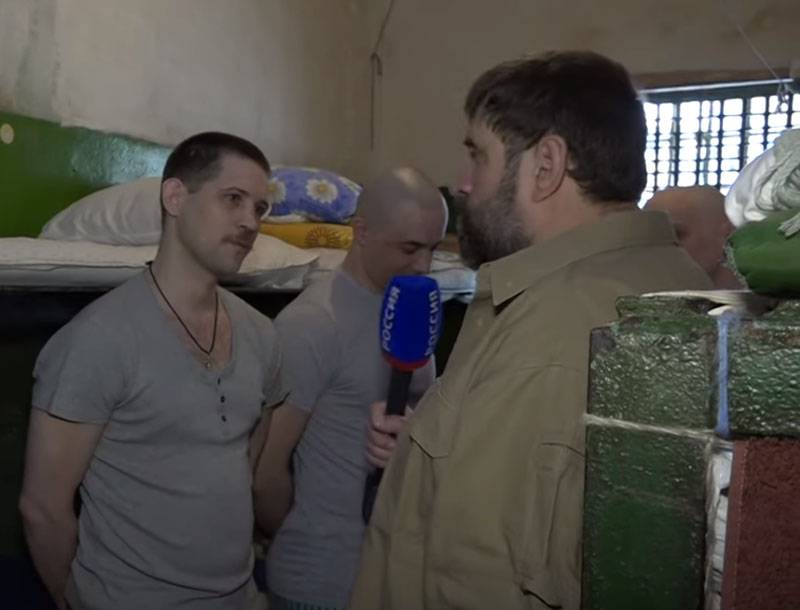 In the last days of 2019, the long-awaited exchange of so-called withheld persons between Kiev and LDN took place. The importance of this point can hardly be overestimated, given the fact how many people who participated in the conflict on opposite sides of the barricades, and those who were imprisoned even without direct participation in the hostilities, were waiting for release. The most important detail that is not customary to be mentioned in the Ukrainian media: with all the allegations that Russia is at war against Ukraine, and that no
civil
there is no war in Ukraine, the citizens of Ukraine are on the exchange of prisoners list.
The channel "Sladkov +" demonstrates the frames preceding the exchange. Showing the Ukrainian military, who were under investigation in the people's republics of Donbass.
Alexander Sladkov:
I am interested in one question: how do you expect an exchange? How does this all happen: count days, be interested, ask questions?
Ukrainian soldier named Bogdan:
We are interested, of course. We can say that we are in control of information: there is a TV here, for
the news
watching. We even watch "60 minutes", because this is the only program where we can hear the Ukrainian point of view.
Sladkov:
What do you take time?
APU serviceman:
We read, if possible we go in for sports: push up there, squat - as the opportunity allows.
The full version of the report of the VGTRK war correspondent: