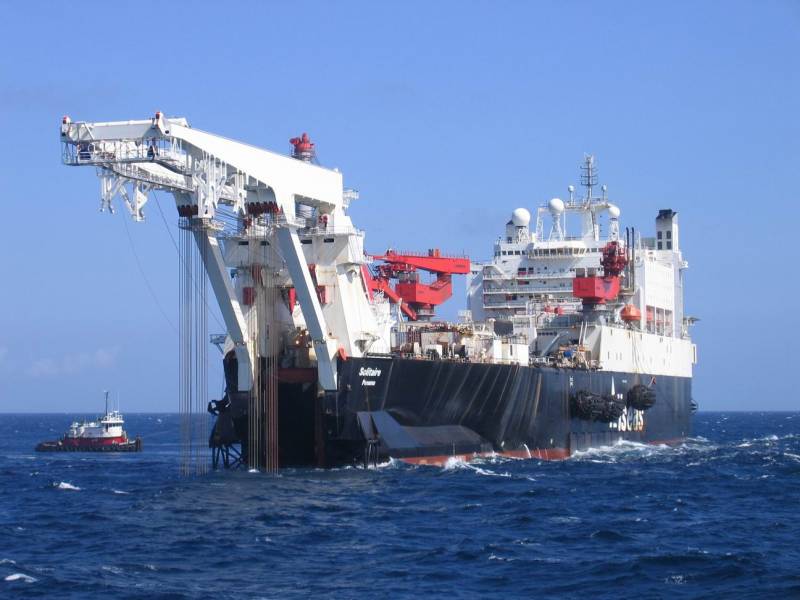 The US congressional sanction against Nord Stream 2, instantly signed by President Trump, created a new situation in Europe.
Stockholm Verdict
Gazprom stepped back from its positions and agreed on a transit agreement with Naftogaz, including the payment of $ 2,9 billion to Kiev according to the Stockholm arbitration verdict, this is a difficult compromise for Moscow and a consequence of American sanctions that actually suspended the construction of SP-2, at least six months.
I involuntarily recall how President Yanukovych received a three billion dollar loan from Moscow, and now President Zelensky also received almost three billion, although for other reasons, by decision of the Stockholm arbitration.
But Moscow gave money, and immediately, although it could stretch these payments by gas supplies, to which Naftogaz agreed. Moscow seems to be betting on Zelensky in his predicted clash with the nationalists behind Poroshenko. As a lesser evil.
Great European game
Stockholm billions and Ukrainian transit are also a big European policy. For the first time, US sanctions hit Germany and Europe as a whole: all energy and construction companies related to SP-2. Energy supply in Germany was in jeopardy.
In this situation, Russia makes a compromise and concessions on Ukrainian transit, Ukraine also makes a compromise on its part, apparently under pressure from Germany and the European Union. As a result, Russia and Germany with their friends and SP-2 are situationally in the same boat against US sanctions. This is an important episode in the unfolding Great European game for gas and its delivery routes.
Foreign Minister Sergei Lavrov makes a harsh statement: "Russia will definitely respond to sanctions against SP-2." So as not to "shoot yourself in the foot." Almost at the same time, the US through special services provides Moscow with information about impending terrorist attacks in St. Petersburg - an incredible fact, given the current relations between Washington and Moscow, unless President Trump wants to soften Moscow's reaction to the sanctions against SP-2, hinting that he was forced to sign them.
By the sum of the circumstances
Deputy Prime Minister Dmitry Kozak called the payment of $ 2,9 billion to Kiev "a difficult decision, the choice between bad and very bad." What is the difference between "bad" and "very bad"?
Here are Congressional sanctions, which actually slowed down the construction of SP-2, and judicial tyagomotin in US-influenced international courts, and the situation in Ukraine. And soon there will be a court in London on a three-billion-dollar loan from Russia to Ukraine when President Yanukovych was in office - this seems to be another reason why I had to pay the Stockholm gas verdict.
If Russia refused to pay the debt awarded in Stockholm, the London court could on this basis refuse to consider the lawsuit of Russia. And so, too, Moscow paid $ 2,9 billion to Kiev immediately in money. Of course, the London court can follow the Stockholm path, but then the West and its financial system will lose their reputation in a non-Western world, and Russia can declare the West a non-legal community.
Peremoga as zrada
In general, as if the Ukrainian Naftogaz is very recklessly behaving so impudently with Gazprom, filling it up with lawsuits. His "victory" is undoubtedly Pyrrhic, as Gazprom, as a supplier of energy resources, will be able to recoup its Stockholm losses.
Naftogaz is, as it were, Ukrainian, because American managers really manage it; for them, Naftogaz is only an instrument of opposition to Russia, and what will happen next is not important. And what could be? There may not be a 25 percent discount that was in the rejected package of Gazprom. New arrangements - new discounts.
On the other hand, Gazprom's concessions are due to the whole amount of political and economic circumstances of the big European game: Moscow is still trying to create the Moscow-Berlin axis against US sanction pressure.