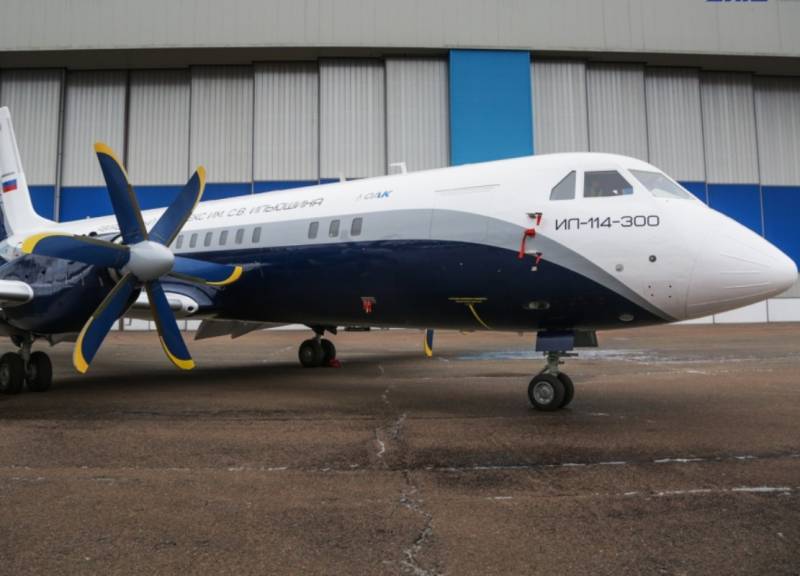 Employees of the S.V. Ilyushin Aviation Complex painted the first prototype IL-114-300. The aircraft received a unique livery for participation in the upcoming test and certification flights. This is reported by the website of the enterprise.
According to the director of the Il-114 program Maxim Kuzmenko, this color of the aircraft will help "determine the appearance and composition of the coatings to be used on the serial Il-114-300." He also recalled the critical importance for the coating to have special protective properties: high weather resistance, strength and elasticity.
It is planned to begin ground and then flight tests of the first prototype IL-114-300 next year. At the end of 2020, it is planned to connect the Il-114-300 aircraft assembled at the LAZ them. P. A. Voronin
- said the General Director of PJSC "Il" Yuri Grudinin.
According to him, in 2022 it is supposed to complete the certification of the machine, and from 2023 to begin its serial deliveries.
It is expected that the latest IL-114-300 will replace the aging An-24 and a number of similar foreign vehicles. It is separately noted that the aircraft is being created in cooperation with the most advanced Russian enterprises.