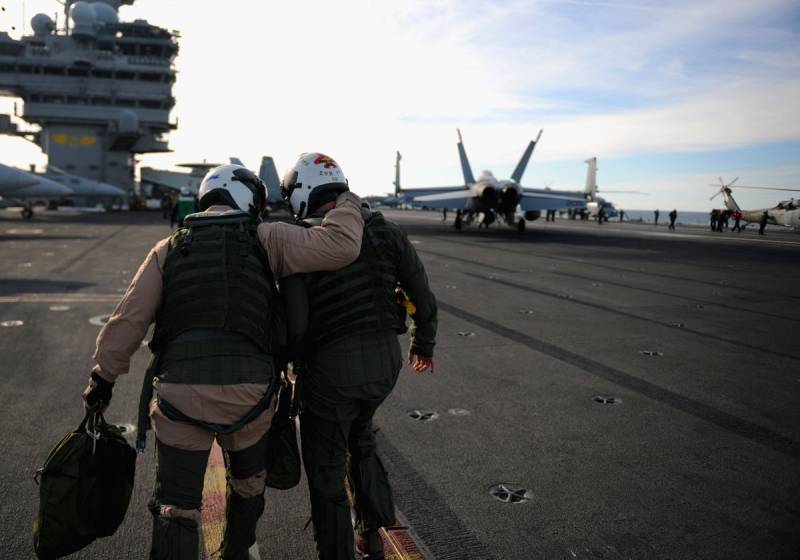 In the US, they called those events in the military sphere that the media considered the most significant, noteworthy and interesting. There are ten of them, and, of course, they relate specifically to the United States.
10.
In September, the U.S. Air Force banned the KS-46 strategic transport aircraft from transporting cargo and passengers. This happened due to the fact that during the flight the cargo locks were unlocked, which posed a threat to the crew and the car itself. On December 18, the problem was officially declared resolved.
9.
German radar maker Hensoldt claims to have tracked the flight of two F-35s over 150 kilometers from a local farm using its latest development. What happened to the farmer and his development later was not reported.
8.
A battle without warm toilets. US Air Force personnel during the rapid deployment exercises in Europe were forced to face "Spartan conditions," which was also part of the training.
7.
More than a quarter
fleet
S-130 transporters US Air Force Command encountered "unusual cracking" of the wing. 123 out of 450 aircraft temporarily stopped their work.
6.
US Air Force Procurement Executive Will Roper announced a change in the procurement strategy for next-generation fighters. The country's industry will have to create new models within five years.
5.
With the disappearance of the former supplier of sonar buoys, the Pentagon took care of the search for alternatives. The US president came to the rescue, who ordered to create five types of such devices at once.
4.
The F-35 anti-radar coating has big problems when a fighter goes to supersonic.
3.
The development of robotic ships for the US Navy was announced to counter China and, to a lesser extent, Russia.
2.
Recently resigned US Rear Admiral Ronald Boxall, said that the US Navy will receive a high-energy laser and integrated optical dazzle as early as 2021, Defense News writes. Need for such
weapons
arose due to the high speed of modern anti-ship missiles.
1.
The appearance of the promising Bell 360 Invictus helicopter is presented, as well as some details of the project are disclosed.
Of course, not all significant events of 2019 are presented here, even if we relate only to the United States, however, Defense News, which chose these, saw them as such.