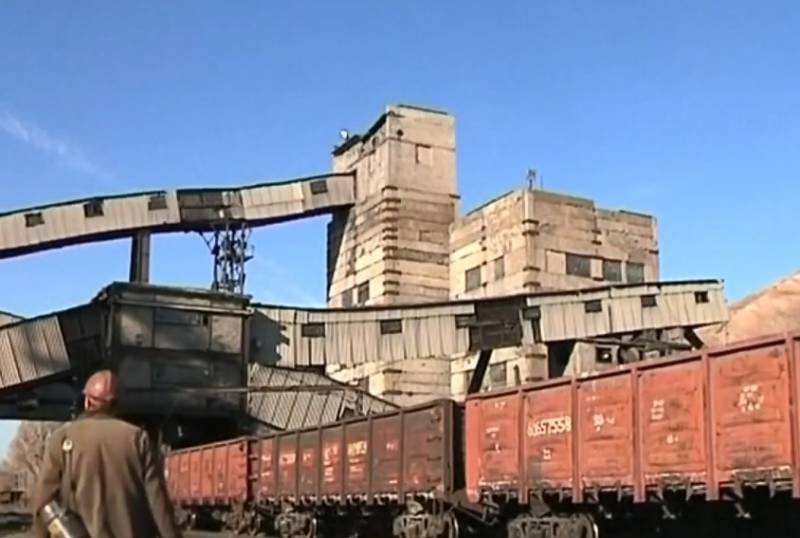 A major Swiss coal trader Adelon AG was accused of procuring coal from LDNR and then selling it to Ukraine. According to the Ukrainian publication Delo.ua, the Swiss side categorically denies this fact. The fact is that the company specializes in the supply of coal from the Kuzbass (Kemerovo and Novosibirsk regions) to a number of countries in Europe and Asia, and it does not work with Ukraine.
Adelon AG does not receive Donbass coal, and this applies not only to the DPR and LPR, but also to the mines of the Rostov Region, which geologically also belong to the Donetsk coal basin. The Swiss are convinced that even in terms of logistics, such deliveries to Europe or Ukraine do not make sense. It is difficult to understand their calculations, if you look at the map, where is Kuzbass, and where is Donbass.
In addition, they argue that the banks through which the company operates are very meticulous in checking all transactions, so that no "gray schemes" are possible.
Moreover, there is information from the Ukrainian media that appeared in November that the state-owned Centrenergo company from Ukraine purchased coal from Adelon AG under the "interrupted transit" scheme. Coal, which was allegedly shipped from Russian mines to Switzerland through Ukraine, remained on Ukrainian territory and entered local heat and power plants.
It is difficult to say how it was in reality, but it will not be surprising if cheap coal from Russia or LDN is supplied to Ukrainian thermal power plants. Moreover, even President Zelensky had previously spoken out about the advisability of direct procurement of coal in LDNR.