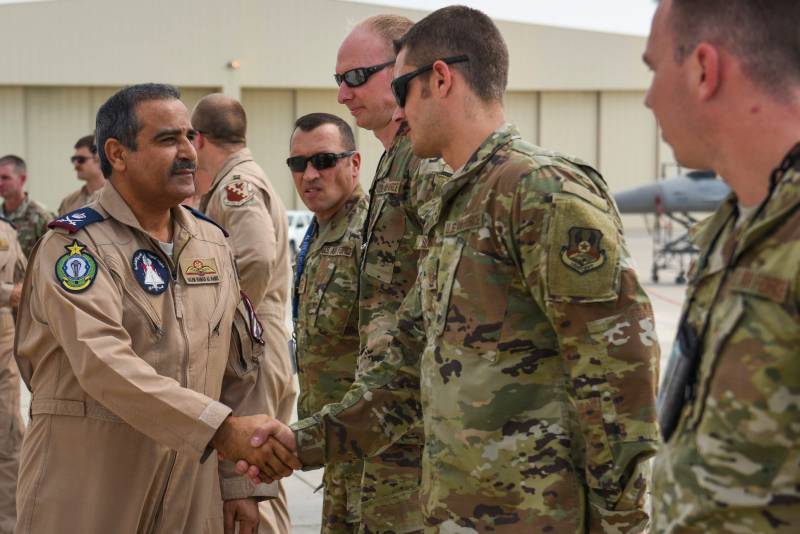 There is nothing wrong with the desire to reduce the US excessive military presence abroad, but this issue cannot be radicalized, writes John Schaus in his article on the Breaking Defense portal.
On the eve of the 2020 American presidential race, supporters reinforced calls to end the US military presence in Afghanistan, Iraq, and Syria. After 18 years of hostilities in Afghanistan and 16 years in Iraq, the American public has the right to "get tired" of these conflicts. However, the author asks, will the United States be safer if US troops leave these places?
In addition, the "ideology of restraint" has acquired rather blurred boundaries with the manifestation of extreme views that require Washington to abandon alliances and withdraw troops from Europe and Asia.
The author states that military alliances with the United States are beneficial by reducing regional rivalries in different parts of the world, contributing to greater stability and cooperation between countries that do not get along too well. They also directly contribute to the prosperity of the New World through closer trade between America and the economies of the Allies.
Today's alliances are defined by mutual defense treaties and were created after World War II in Europe, as well as the Korean War in Asia, to ensure the security and prosperity of Americans.
- recalls Mr. Schaus.
Other architecture
The reasons for participating in these pacts were not in the abstract ideals of the primacy of the United States and not in the assumption of the inevitable rise of democracies or capitalism. American alliances, the article says, were created on the basis of realistic views that each member state would be more secure and stable under a mutual defense treaty.
The author notes that Washington's allies enjoy incredible prosperity. The West and East of Germany are cited as an example, and even more so, North and South Korea. Washington's military-political ally has reduced duties and other privileges in trade.
Alliances, including the advanced deployment of US troops abroad, make the United States safer and its allies more secure and prosperous. Any plan to weaken the architecture of alliances should demonstrate how it will provide greater benefits than the current system, otherwise we just give rise to a bad idea
- sums up Schaus.
After this, the question arises: did Iraq, Afghanistan and Libya become US allies, democracy is already flourishing in them, have they already felt the benefits of an alliance with Washington?