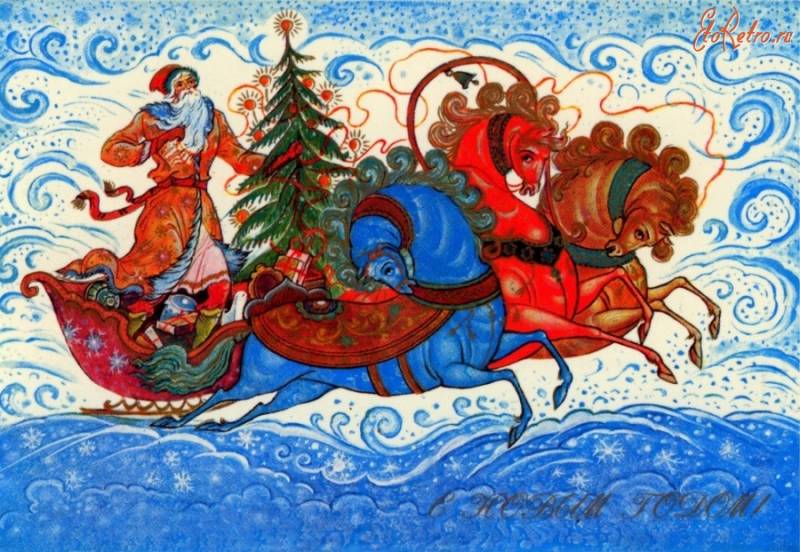 Dear comrades, dear ladies and gentlemen, ladies and gentlemen and all-all-all those who are generally a non-random reader of the information-analytical portal "Military Review"!
Very little time remains until the moment when, under the battle of the Kremlin chimes, 2019 will change to 2020. Not only a new year will come, but also a new decade. And before the chimes we all have enough time to remember all the unfinished business this year, all the relatives, close, beloved, friends (in life and in correspondence), neighbors, colleagues, whom we have not yet congratulated on the upcoming.
Our country is 11 time zones. And therefore, if the European part of Russia is just beginning the New Year's chores of the last day of the outgoing year, in the Far East they are already laying the table with traditional Olivier, champagne (or a misted container with another drink, much more traditional for our country), a herring under a fur coat and other dishes, getting ready to thoroughly meet the two "twenty".
Dear friends! "Military Review" congratulates all of you on the upcoming holiday - on behalf of our entire team, whose geographic boundaries extend beyond Russia, including! And therefore, with the coming of all: from Vladivostok to St. Petersburg, from Voronezh to Tel Aviv, from Murmansk to Minsk, from Krasnodar to Berlin!
Friends, let's wish each other good and joy, health and indispensable successes, career successes and labor achievements. Who planned - family replenishment. Yes, and who did not plan - why not.
A lot of gunpowder in the flasks, a little more light and excitement in the eyes. More reasons for happy smiles and less problems and hardships!
Happy New Year! Hurrah! Hurrah! Hurrah!