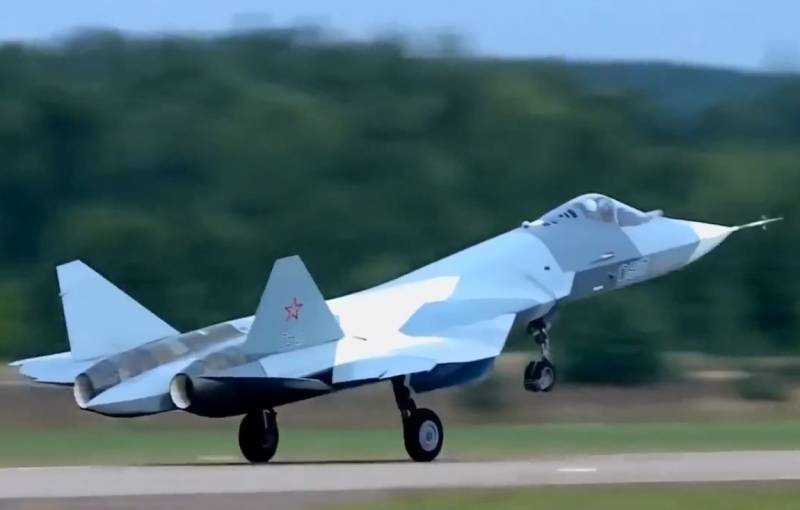 The General Director of the United Aircraft Corporation (UAC), Yuri Slyusar, announced that it is planned to create new types of weapons for the new Russian fifth-generation fighter Su-57.
At the moment, tests are underway at the second stage engine, which will equip the aircraft. According to the head of the UAC, the fighter will be able to carry more types of weapons than with the engines of the first stage. Moreover, armaments of both existing and under development. The combat vehicle will be able to perform new functions and solve new tasks, so its testing will continue.
As for the crash of the Su-57 fighter in the Khabarovsk Territory, this bitter experience will be studied, taken into account and used. This is one of the tasks of the accident investigation. Yuri Slyusar noted that during the testing process such incidents are not excluded, because before putting the machine into operation it undergoes tough, complex and intensive tests.
The CEO added:
These aircraft have already flown several thousand hours of flight. Unfortunately, even with equipment of this level, accidents sometimes occur.
But most importantly, said Slyusar, that the pilot, who had an accident, remained alive.
Earlier it was reported that in the future, Su-57 fighters plan to arm the Dagger with hypersonic missiles. The question is whether these missiles will be completely identical to those that are currently used on the MiG-31, or whether we are talking about a special modification "for the Su-57," is not specified at the moment.