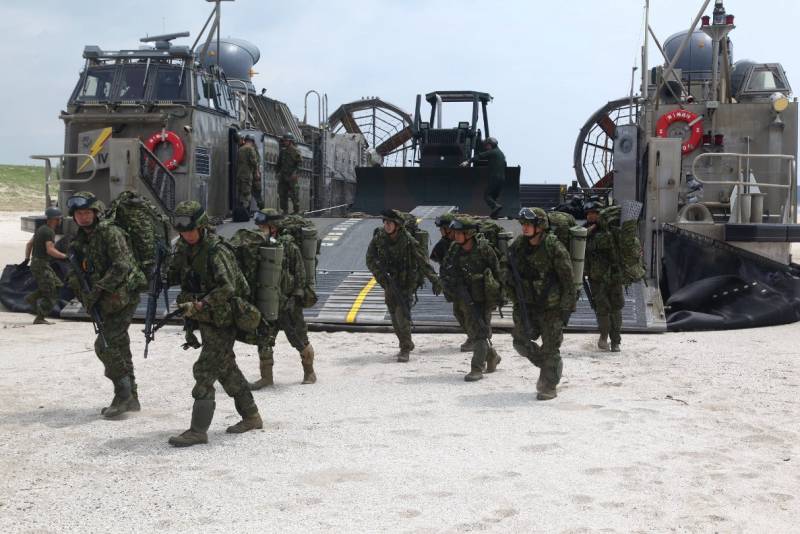 Japan in 1955 allowed the possibility of sending soldiers to the American island of Guam, to protect it "from external threats." About this writes The Japan Times, with reference to published diplomatic records.
It is reported that the discussion of this issue was raised in a conversation between then-Foreign Secretary Mamoru Shigemitsu and US Secretary of State John Foster Dulles.
Sending military for defense will be justified in accordance with the Constitution
Said Shigemitsu then.
His comments were voiced decades before Japan passed laws on national security in 2015, allowing the country to carry out collective self-defense in some cases.
In his meeting with Dulles in August 1955, Shigemitsu described the Japanese-US Security Treaty, which entered into force in April 1952 (was replaced by a new document in 1960), as an "incomplete" pact.
The Japanese Foreign Minister called on the United States to enter into negotiations to conclude a new security treaty that would ensure mutual defense throughout the Western Pacific.
Dulles then asked if Japan could conclude a mutual defense pact in accordance with the existing Constitution and whether Tokyo could protect the United States in the event of an attack on Guam.
Shigemitsu replied that both sides would discuss how to react when a similar situation arises.
Although Japan's use of Japan's military capabilities is limited to self-defense, Tokyo interprets it in such a way that it can discuss the use of its forces with the United States
- said the Foreign Minister of Japan.
Dulles replied that Mr. Shigemitsu's explanation of Japan's position was for him
news
, and he previously did not know that Tokyo was considering sending troops abroad under such conditions.