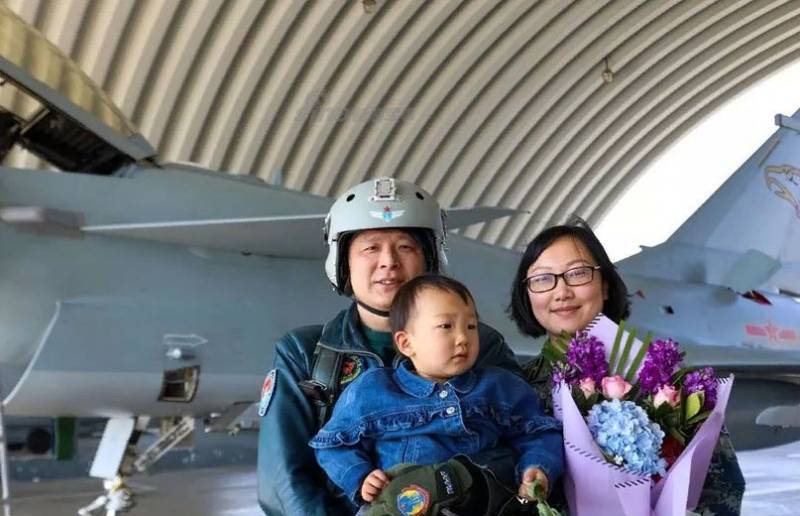 A report was published on Chinese television on the intensity of training and planned flights of PLA air force pilots. It is noted that from year to year in the air force observed increase in flight hours for pilots of various types of military
aviation
: from transport to fighter.
As an example, the Chinese media decided to cite the annual schedule of the pilot of the J-10 multi-role fighter Wu Hui. He is a pilot of the fighter regiment of the so-called Southern Theater (an analogue of the military district).
Wu Hui:
I graduated from a military university in 2004 and was appointed to a position in a squadron equipped with fighters of the second (according to Russian and Western classification - third, - approx. "VO") fighter. After that, I was transferred to the regiment, flights in which are carried out on the J-10.
To date, more than 300 fighters of this type are in service with the PLA Air Force and Navy.
A report by Chinese journalists says that in 2019 the training of pilots in the PLA air force was so intense and tight on schedule that the plot hero Officer Wu Hui "could spend only 12 days with his family - with his wife and child."
Wu Hui:
We all understand that training is routine and planned. And at the same time, we understand that only training of this nature, as if a real war is going on, allow us to prepare in the best way. Modern combat is very different from the one we were told about at the flight school. Only experience in the cockpit allows us to understand how the principles of warfare and the technologies used in aircraft have changed.