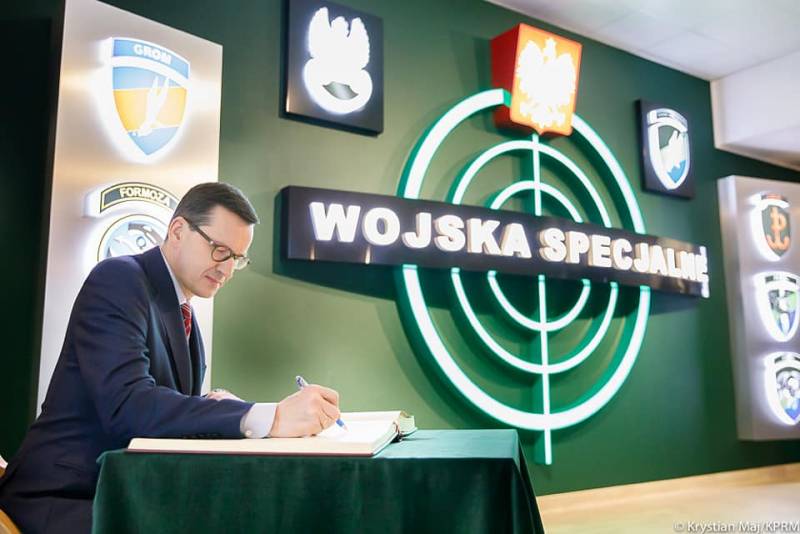 For the first time, statements made by Vladimir Putin regarding Polish contacts of the 30s with Nazi Germany were commented on by the head of the Polish government. Mateusz Moravecki said that he explains the words of the President of Russia with "international pressure".
The Polish prime minister said that he considered the words of Vladimir Putin regarding the events of the 30s "untrue".
A statement by Moravecki is quoted by the Chancellery of the Government of Poland:
With his statement, Vladimir Putin is trying to conceal Russia's problems related to international pressure, sanctions against the Nord Stream-2 pipeline, and the results of negotiations in the Norman format in France.
According to Mr. Moravecki, he does not consider the treaty concluded in 1939 a non-aggression pact between the USSR and Germany.
Polish Prime:
It was actually about a military and political alliance, which suggested the division of Europe into spheres of influence.
At the same time, Moravecki for some reason again did not remember the Pilsudski-Hitler Pact and the Munich Agreement, after which Poland carried out an invasion of Czechoslovakia simultaneously with German troops. But it is precisely those events, in fairness, that should be considered as the real beginning of the Second World War. But in Warsaw this part
stories
They prefer not to remember the 1930s, and even passed a law that makes Hitler liable for such references to actual aiding.
Moravec:
The people of Russia are the main victims of Stalin, one of the most ruthless criminals in world history. And the people of Russia deserve the truth. I believe: Russians are a nation of free people that rejects Stalinism as such, even if Putin and his government are trying to justify Stalinism.