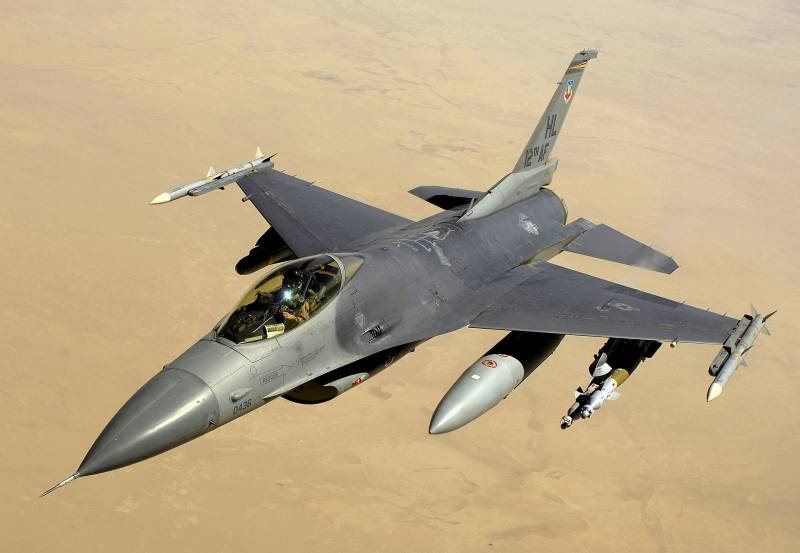 Egyptian Air Force has begun patrolling airspace over Libya in order to prevent Turkish military intervention. Ankara is deploying military units in Libya, for which it uses civilian
Aviation
.
Journalist and analyst Babak Tagwei, who studies conflicts in the Middle East and North Africa, reports that Egyptian F-16 fighter jets appeared over Libya, accompanied by a United Arab Emirates (UAE) Airbus A330 MRTT transport and refueling aircraft.
Both countries support Marshal of the Libyan National Army (LNA) Khalifa Haftara and the government in Tobruk, which, incidentally, enjoys the support of the Russian Federation, points out the Polish resource Defense 24. UAE makes large deliveries
weapons
LNA The supplies include various types of armored vehicles and Chinese drones Wing Loong. The latter support LNA from the air (along with Mi-35 helicopters and MiG-21 fighters).
Currently, the LNA is advancing on the part of the Government of National Accord (GNA). This government is recognized by the international community and supported by Turkey. Meanwhile, the GNA, headquartered in Tripoli, is accused of collaborating with Islamic organizations. In addition, GNA forces regularly receive weapons from Turkey, including Bayraktar TB2 drones and MRAP vehicles.
In November 2019, the Government of National Accord entered into an agreement with Turkey on the maritime border. This agreement received a sharp rebuke from Greece, Egypt and Cyprus. Commentators noted that the agreement violates the interests of these countries and contradicts generally accepted international principles. The agreement, among other things, "permits" Turkey to produce Cypriot gas.
Turkey itself announced that it would send troops to Libya to protect the government in Tripoli (this was done before the onset of H. Haftar). Other states in the region, including Egypt, strongly opposed such a decision. According to unofficial information, Greece, Egypt and Tunisia denied Turkey access to airspace for the Turkish army to carry out operations in support of Tripoli.
Defense 24 believes that it is for this reason that Ankara decided to send "militants from Syria" there, who were first flown to Turkey and then sent to Libya on civilian passenger planes that landed at airports located in areas controlled by the Government of National Accord .
Such tactics, it should be noted, seriously limits the possibilities of reaction of other states. Therefore, it is possible that the countries surrounding Libya will gradually increase their participation in the confrontation. Conclusion: further escalation of the conflict in the region is possible.