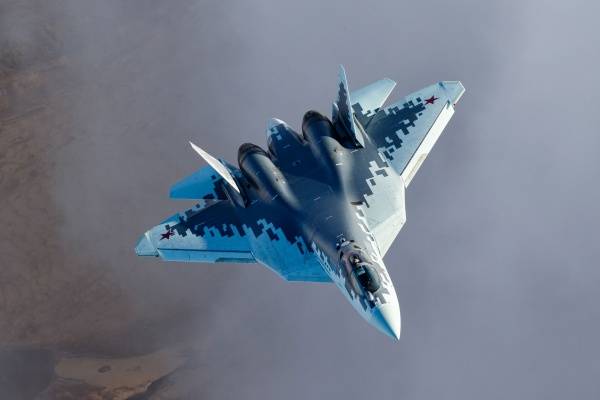 The results of the commission that studied the incident with the Su-57 will form the basis for improving the complex. As for the incident, then, according to the CEO of the UAC, when testing complex equipment, they are "always possible."
According to the Director General of the United Aircraft Corporation (UAC), Y. Slyusar, the results of the work of the commission, which studied the crash of the Su-57, will subsequently be aimed at improving this latest fighter.
According to Mr. Slyusar, testing new technology can always lead to incidents, and the Su-57 is the "high-tech sophisticated technique."
He also noted that these aircraft "flew several thousand flights." However, with equipment of this level, "accidents sometimes happen."
Most important: the pilot is alive, there are no injuries, concluded Slyusar.
Recall, the aforementioned Su-57 (T-50), the first aircraft that was supposed to be transferred to the Ministry of Defense of the Russian Federation before the end of 2019, crashed on December 24 near Khabarovsk. The pilot ejected.
At a recent Army-2019 forum, the parties signed a contract for the supply of seventy-six Su-57s for the airborne forces. However, tests are still underway. Earlier, the Ministry of Defense has repeatedly stated that the aircraft passed successful tests in the Syrian Arab Republic.