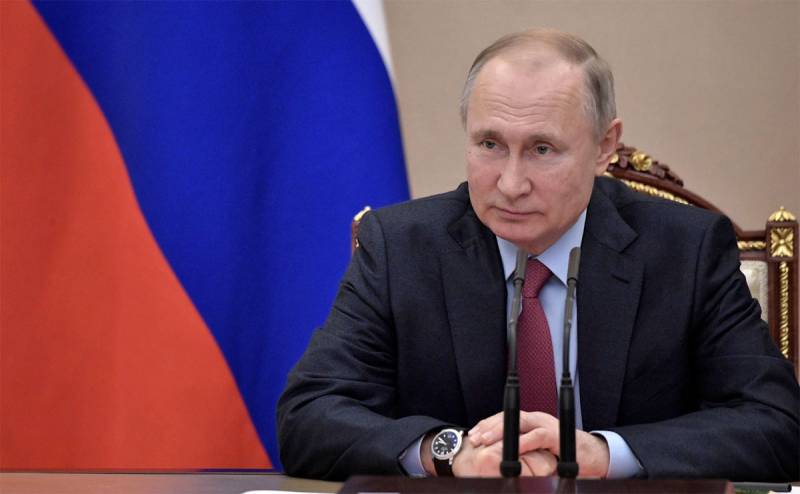 A telephone conversation took place between the presidents of Russia and the United States. The reason for the call from Moscow to Washington was the provision of assistance to Russian intelligence by American colleagues. It is about helping to prevent a terrorist attack.
The FSB Public Relations Center reports that the information transmitted by the American side prevented the terrorist attack in St. Petersburg. Two citizens of Russia, as stated in the message, were preparing attacks in crowded places in the Northern capital. Both of these people were detained, investigative actions are being carried out with them.
It is reported that important evidence and material evidence of preparations for the attack on New Year's holidays have been collected.
According to the latest information, a criminal case has been instituted immediately under two articles of the Criminal Code of the Russian Federation: these are articles 205 and 205.1 - preparation for a terrorist act and participation in a terrorist organization.
From a message on the official website of the president of Russia:
Vladimir Putin thanked Donald Trump for the information transmitted through the special services that helped prevent the commission of terrorist acts in Russia. A set of issues of mutual interest was discussed. It was agreed to continue bilateral cooperation in the fight against terrorism.
In this regard, the network is discussing the question of who the detainees might be, given that information about the preparation of these people for the terrorist attack in St. Petersburg was available to the special services of the United States.
Recall that earlier, Russia also passed data on possible preparations for a terrorist attack to representatives of American intelligence agencies. We are talking, for example, of the Tsarnaev brothers. But American intelligence agencies then ignored Russian data. The result is sad - a terrorist attack during the Boston marathon, as a result of which three were killed and almost 300 people were injured.
Meanwhile, the United States managed to say that the transfer of information to the Russian special services is supposedly a kind of "apology" from Trump for "sanctions against Nord Stream-2."
It should be noted that today in a telephone conversation with Angela Merkel, Vladimir Putin discussed SP-2, including American sanctions against the Russian-German project, which the congressmen introduced as a separate line to the military budget.