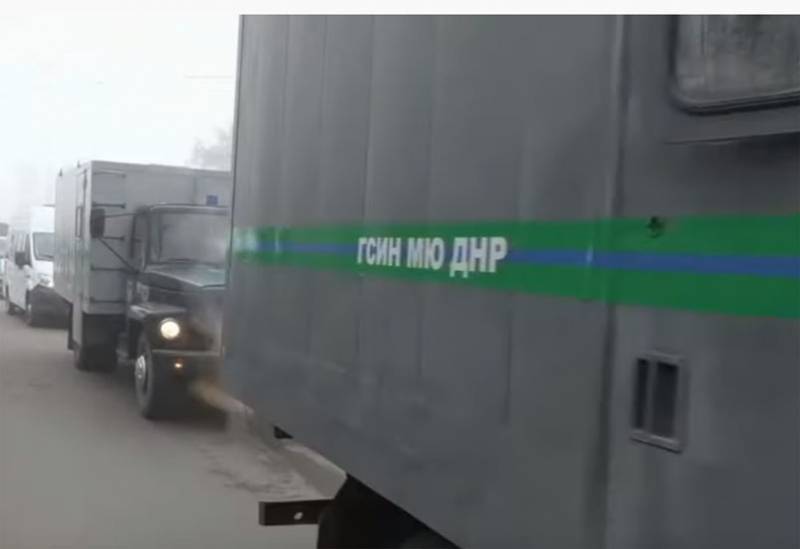 Interesting details are being received regarding the ongoing exchange of held persons between Ukraine and the republics of Donbass. At present, about 30 people have been transferred to Kiev, in turn, to LDNR - 63. It should be noted that the exchange according to the "120 to 80" formula continues.
The nuances of the exchange are related to the position of some Ukrainians who are on the exchange lists. Thus, the Ukrainian side reports that at least two people with Ukrainian passports, who were under investigation in the territory of the LDP, refused to return to the territory controlled by Kiev. At the same time, the Ukrainian side claims that eight people refused to be sent to LDNR.
Against this background, it is stated that all five former fighters of the Berkut special forces agreed to an exchange and are already passing through the checkpoint in the Donbass. We are talking about the ex-"Berkut" who were released today by a court decision in Kiev.
The information portal Strana.ua writes that the Brazilian citizen Rafael Lusvargi also appeared on the list for the exchange. He at one time, being a representative of the volunteer detachment of the NM DPR, ended up in Ukrainian captivity. During the exchange, he was offered to fly to his homeland - to Brazil through the Kiev Borispol airport - but Lusvargi refused. He went to Lugansk, from where, as he himself stated, he would go to the Russian Federation. For reference: Lusvargi in Ukraine was sentenced to 13 years in prison for participating in "terrorist activities." The court of the Dnipropetrovsk region decided to confiscate property from Lusvarga. At the time of the hearing, the only personal property of a Brazilian citizen was a sweatshirt.