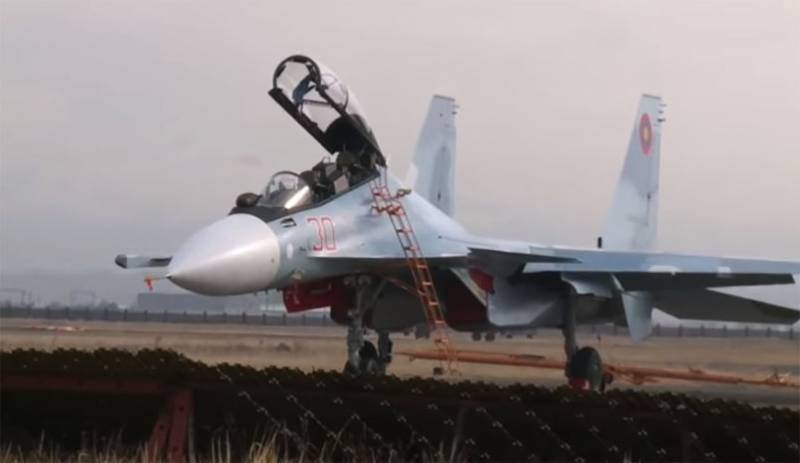 The first Su-30SM combat vehicles arrived from Russia to Armenia on December 27. They were personally met by Prime Minister Nikol Pashinyan at the Erebuni airfield in the capital and even got into the cockpit of one of the fighters.
He called this purchase the most important acquisition of the year. The first batch of aircraft arriving in Armenia consists of four aircraft. Soon eight more Su-30SMs will arrive. Prior to this, the most modern military air equipment of this Transcaucasian country were Su-27 fighters, purchased in the 2000s.
Well-known in military circles, foreign analyst Babak Tagway in his publication on Twitter claims that this
news
will not please the Air Force of Azerbaijan. Indeed, now, according to the analyst, the Armenian Air Force has gained an advantage in the airspace of Transcaucasia, an advantage over the Azerbaijani Air Force.
At the moment, Baku has MiG-29 fighters made in the USSR and purchased mostly in Ukraine. Tagway claims that at present Azerbaijan is not able to acquire anything comparable to the Su-30SM in Russia or in the West. On what basis the mentioned blogger-analyst makes such a conclusion is not clear.
Su-30SM is a multi-purpose generation 4+ fighter designed to gain air supremacy.
Recall that Armenia is a member of the Collective Security Treaty Organization.