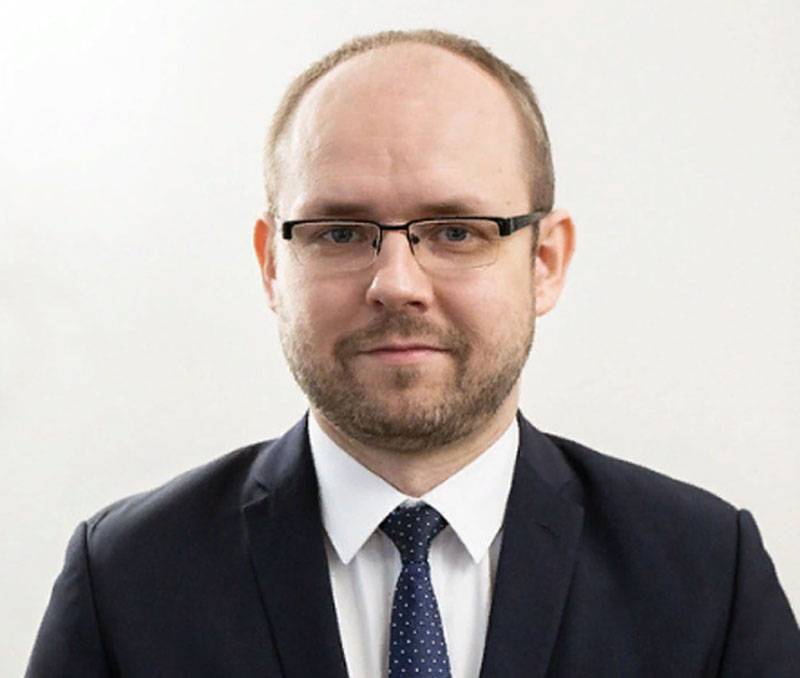 The Polish Foreign Ministry commented on the call of the Russian ambassador Sergey Andreev in connection with the well-known statements of Vladimir Putin about the cooperation of the Polish authorities with Hitler in the 30s of the XX century. Recall that the President of Russia at several meetings presented data from archival documents, which, in particular, reported on the approval by the Polish ambassador to the Third Reich, Joseph Lipsky, of the expulsion of Jews from Europe to Africa.
Recall that on the eve of the Russian ambassador to Poland, after visiting the Polish Foreign Ministry, he noted the following:
The conversation was tough, but at the same time quite correct.
Sergey Andreev also said that Russia would not allow anyone to read notations.
The Polish media published comments on this issue by Marcin Psidach (pictured here). This is the Deputy Minister of Foreign Affairs of Poland, heading the so-called Eastern Department.
Psidach in an interview with the Polish Press Agency:
The Russian ambassador was expressed a position regarding the inadmissibility of historical insinuations, which representatives of the top Russian leadership have repeatedly allowed themselves in recent days. To Russian
historical
imagination consciously penetrates the Stalinist narrative.
According to this "logic" of the Polish diplomat, it is necessary to conclude that official Warsaw intends to consider the data from archival documents as "historical insinuations". Accordingly, it is difficult to imagine what, in this case, the data and materials of the modern Polish authorities do not belong to "historical insinuations".
Psidach:
We conveyed to the Russian ambassador our position that the position of the Russian authorities is in serious conflict with the country's international obligations, as well as in fact a mockery of millions of victims of the Stalinist regime, including primarily the people of Russia itself.