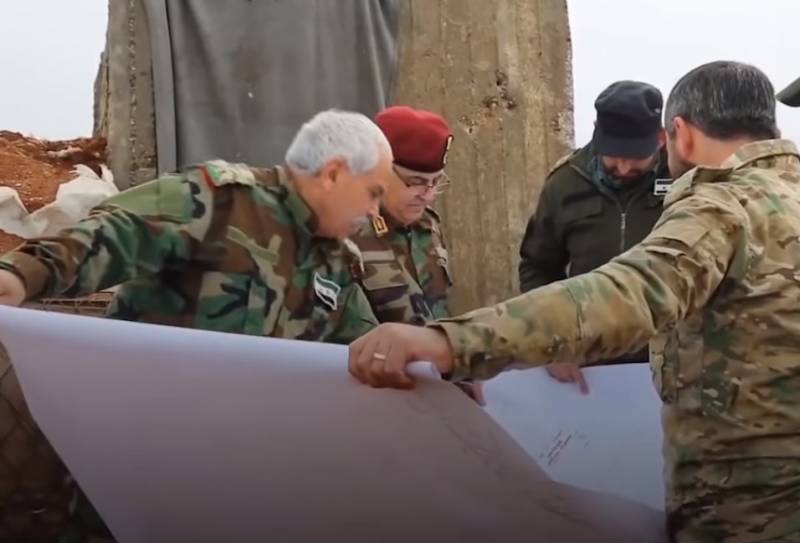 Terrorist groups intensified in Idlib province, continuing attacks on government troops. Major General Yuri Borenkov, head of the Russian center for reconciliation of the parties in the SAR, informed of two attacks by terrorists on the positions of government forces in this region over the past couple of days.
The militants "Hayat Tahrir al-Sham", better known as the Jebhat al-Nusra group banned in Russia, participated in the attacks. They were also supported by fighters of the so-called Syrian National Army. This fact is interesting because SNA units previously belonged to the Syrian Free Army, that is, they operate with Turkish support.
As for official Ankara, it does not intend to weaken its influence on this region. In particular, Turkish Minister of Defense Hulusi Akar, during a meeting with commanders of Turkish units located near the Syrian border, said that due to the aggravation of the situation in Idlib, the Turkish military will not leave its 12 observation posts in this Syrian province. About whether the Turkish Ministry of Defense is going to withdraw its contingent from the Syrian Idlib after the transition of the province to the control of the SAA, Akar did not report.
Commenting on the information about the possible sending of Turkish troops to Libya, the minister noted that the army is ready to defend the rights and interests of its country both in Turkey and abroad.