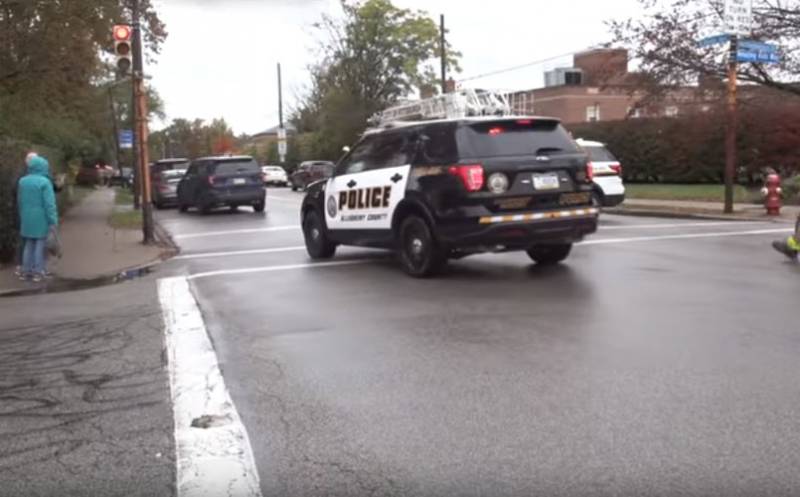 In the USA, an attack was made on the house of the rabbi. We are talking about the attack of an unknown in the New York suburb of Moncy. According to some reports, the local synagogue is located in the same house.
The attacker attacked people with a knife (according to other sources - with a machete), while shouting anti-Semitic slogans.
It is reported that as a result of the attack there are wounded. According to some reports, the local rabbi is among the victims. The total number of victims at the moment is not reported.
Eyewitnesses report that the attacker is an African American. He went to the house of the rabbi, drew a knife and committed criminal acts.
The local Jewish community notes that the attack occurred during the celebration of Hanukkah - the "festival of lights." From a community post after attacking a rabbi:
These people consciously sacrifice the blood of the Jews, thereby demonstrating their ideology, for which there can be no place in a free society, in a free country.
The place of attack on the house of the rabbi was cordoned off, a man with stab wounds was taken to the clinic. The identity of the attacker has not yet been established. There is also no data on what happened to the criminal himself.
Recently, states have seen an increase in anti-Semitic actions. It is noteworthy that representatives of the African American population participate in them.
* BREAKING NOW * Multiple people stabbed inside Rabbi Rottenberg Shul in Forshay (Monsey). Reports a black man armed with a knife began stabbing people.

Credit - Monsey News. pic.twitter.com/butbeZmSYf

- Mike Cernovich (@Cernovich) December 29, 2019