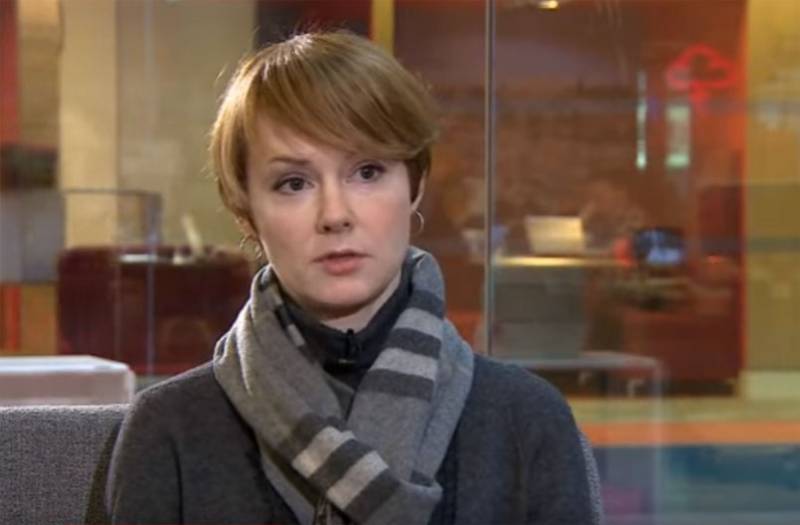 In Ukraine, they vied with each other to discuss the number of "victories" over Russia in the past year. So, President Zelensky called the payment of $ 2,9 billion by Gazprom to Naftogaz "a new big victory." He repeats the president of Ukraine and the former deputy foreign minister of the country Elena Zerkal, but on a different occasion.
According to Zerkal, in 2019 Ukraine "won two very important victories over Russia." According to her, we are talking about victories in court.
Elena Zerkal, comparing Ukraine and Russia with David and Goliath, states that Ukraine, as the shepherd David, has a "sling" that allows you to win at court.
Ms. Mirror quotes the Ukrainian weekly Mirror of the Week:
In 2019, our country won two important victories that hit Russia.
What kind of "victories", in the opinion of the former deputy foreign minister of Ukraine, "hit the Russian Federation", are we talking about?
Zerkal considers the first "help" to be the return by Russia of the Navy sailors and ships to Ukraine - by decision of the international maritime tribunal. The second is the decision of the UN International Court of Justice, which, according to Zerkal, "rejected the Russian Federation's objection to the lawsuit under the convention on combating the financing of terrorism and eliminating forms of racial discrimination. At the same time, Mirror herself states that this "victory by many international experts does not consider such a victory."
Mirror:
Such a position on their part plays on the side of Russia.
At the same time, Zerkal did not specify when Ukraine will achieve the main victory for itself - it will stop shelling its own citizens in the Donbass ...
Declaring that "the victories of Ukraine hit Russia," Mirror added, not without regret, that "they did not bleed completely."