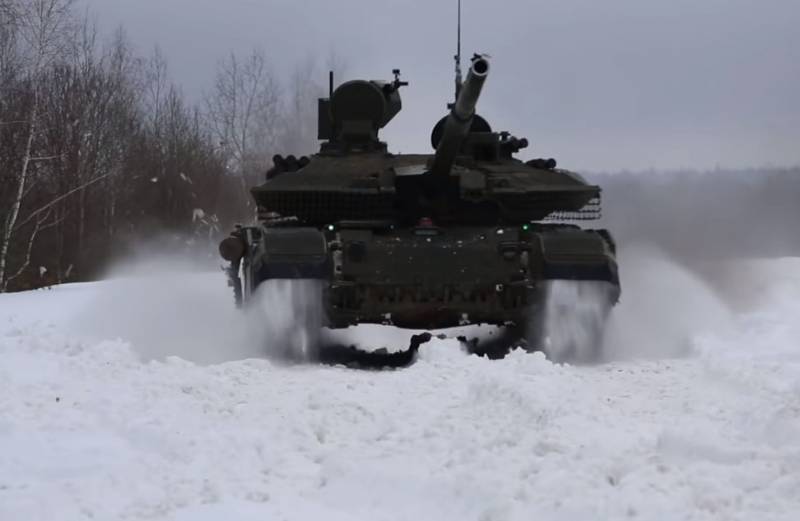 It became known about the final stage of state trials of the Russian
tank
T-90M "Breakthrough". Information about this with the departmental publication "Red Star" was shared by Alexei Krivoruchko - Deputy Minister of Defense of the country.
According to Alexei Krivoruchko, tests of the T-90M Breakthrough tank are planned to be completed before the end of 2019. Accordingly, after this, upgraded versions of the tanks will begin to enter the troops.
The modernization of the tank touched several directions at once. Firstly, we are talking about an engine whose power exceeds the performance of the previous version of the tank of the T-90 line. Secondly, the tank is equipped with a tower, which has fundamental differences from the serial version. Also, the T-90M "Breakthrough" has a multi-channel sight. It allows the crew to effectively monitor the situation in terms of target detection at any time of the day or night.
Also, the tank is turned, in fact, into a network-centric unit. The T-90M "Breakthrough" implements the principle of real-time data exchange with other combat vehicles that are currently on the battlefield. This allows you to quickly make decisions, tell the crews of other tanks about outgoing threats, and perform joint maneuvers to increase the effectiveness of the battle.
It is noted that the T-90M has a certain kind of community with the T-14 Armata. We are talking about special coatings for the armor of these tanks. It is made in a variant that prevents slipping (we are talking about a rough surface that prevents the slipping of army shoes).