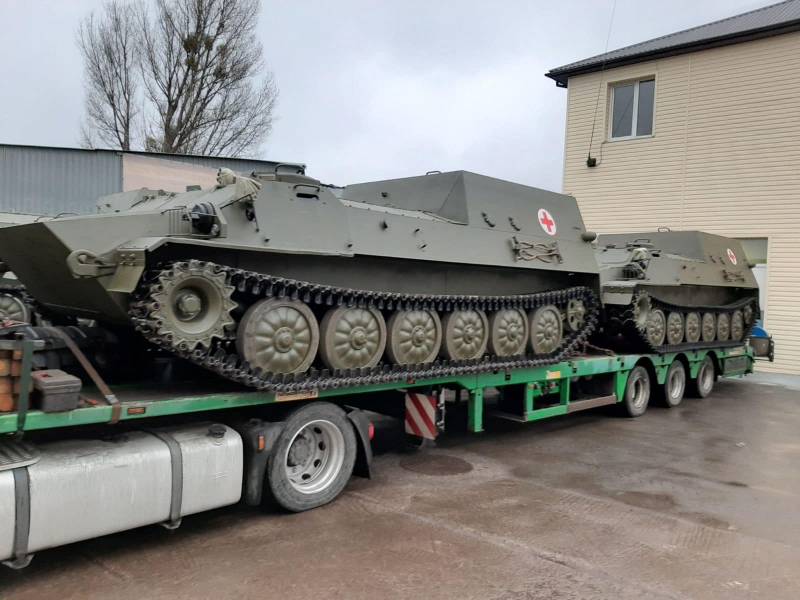 The Ukrainian scientific and production company VK System transferred a batch of armored vehicles for the needs of the Ukrainian armed forces. This is a party consisting of at least 4 ambulances.
It is noteworthy that ambulances in the Armed Forces in this case mean armored tracked military equipment with red crosses applied to it. These are MT-LB armored personnel carriers, which, as has been previously reported, the Ukrainian army in the area of ​​the contact line tried to use as reconnaissance equipment. In fact, it was an attempt to hide behind signs of sanitary services for operations that are not related to sanitary. In one of the cases, the "ambulance" of the Armed Forces of Ukraine for some reason was equipped with a heavy machine gun.
The transfer of MT-LB with the "C" index (sanitary) is carried out as part of the implementation of the state defense order for the period from 2015 to 2019. Moreover, initially the state defense order provided for the transfer of 120 such "sanitary" "motor leagues" to the army. Whether the armed forces of Ukraine received all these machines is not reported.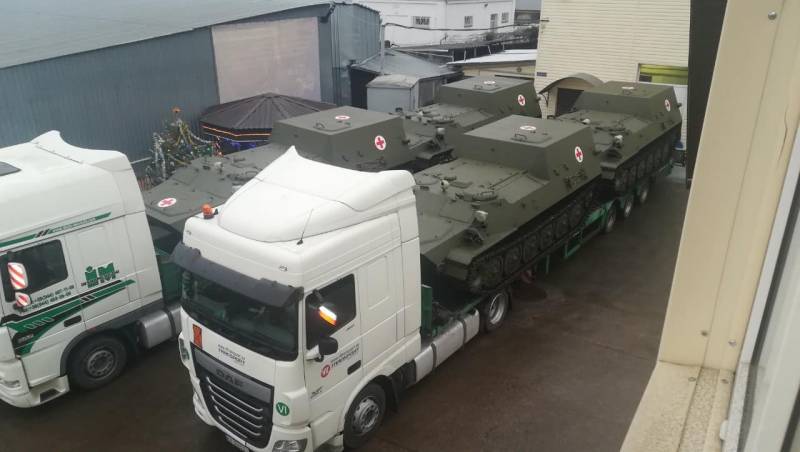 From the message of the manufacturer:
An electric winch is installed in the aft part of the machine, the cable of which can be used to remove the wounded or injured from hard-to-reach areas or those that are under fire.