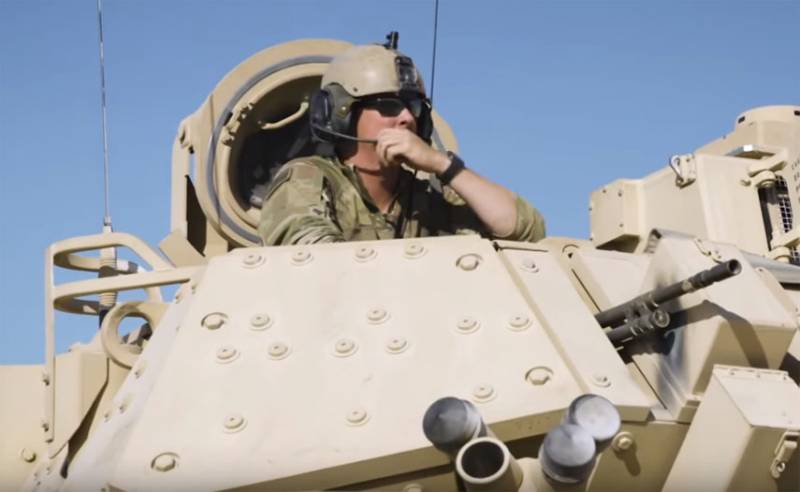 A video of the first virtually direct contact between members of the Syrian government army and members of the US military appeared on the network. It is reported that this is a conversation on elevated tones that took place in the northeast of the Syrian Arab Republic (east of the Euphrates River).
The material of the Arabic-language information service says literally the following:
US and Syrian government forces clashed face-to-face in northeast Syria.
The material says that an officer of the Syrian government forces, referring to the American military from the army patrol, tells them that no one here, to put it mildly, is glad to see:
You are occupiers, and not today, so tomorrow you will have to leave the territory of Syria.
The officer noted that the US contingent has already left Syrian territory in the north of the country - "it's time to leave the rest of the state."
The footage shows that US troops are on the background of armored vehicles, on which Syrian lands are patrolling. At the same time, American "patrolling" comes down to actually monitoring oil fields in the northeast of the ATS.
Earlier in Damascus noted the willingness to file a lawsuit in the International Court of Justice in the United States for the actual robbery of Syrian oil.