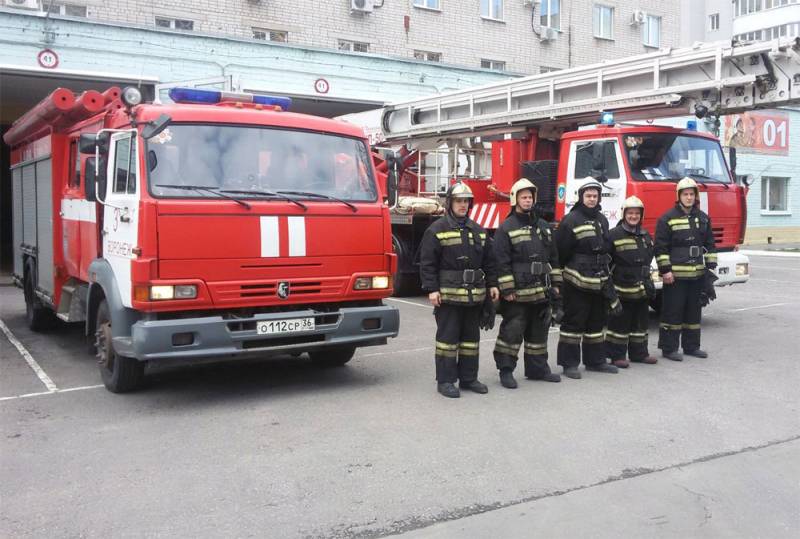 The head of the Ministry of Emergencies, Yevgeny Zinichev, congratulated the staff of the department and subordinate organizations on their professional holiday. The holiday of the rescuer in our country is celebrated today - December 27th. This is a significant day for all those who, at the risk of their own lives, save the lives of others during (after) natural or man-made disasters, accidents, emergency situations of a different nature.
Today, firefighters, employees of the uniform rescue service, special centers of the Ministry of Emergency Situations celebrate their professional holiday.
Evgeny Zinichev:
There are no random people among rescuers. This profession is a combination of high professionalism and courage. You know the price of seconds; for you, working to the limit is a common thing. Over the past year, you have evacuated and saved more than two hundred thousand people - this is the high result of the work of the entire ministry.
The price of every second is not just beautiful words. It often happens that in fact seconds can decide the fate of a person who is under the rubble, who has been burned, and who faced a natural disaster.
Rescuers do everything possible to save the lives of people when many others are completely desperate, not believing in a positive outcome.
One such example is the miraculous salvation of 11-month-old Vani Fokin from the rubble of the entrance of a house in Magnitogorsk. The kid after a gas explosion was in a concrete trap. The situation was already critical, but it was aggravated by the crackling frost that had established in the city at that time. Hopes and chances of finding someone alive a few days after the start of the search and rescue operation were minimal. However, the rescuers did everything, worked to the end. And the work was successful: the boy was saved. Today, the very name of Vanya Fokin can be called a synonym for miracle, fortitude and at the same time a symbol of the dedicated work of rescuers of the Ministry of Emergencies.
Evgeny Zinichev thanked all Russian rescuers for their heroism and dedication to the profession. "Military Review" congratulates our rescuers and joins in the words of gratitude for the work to save human lives.