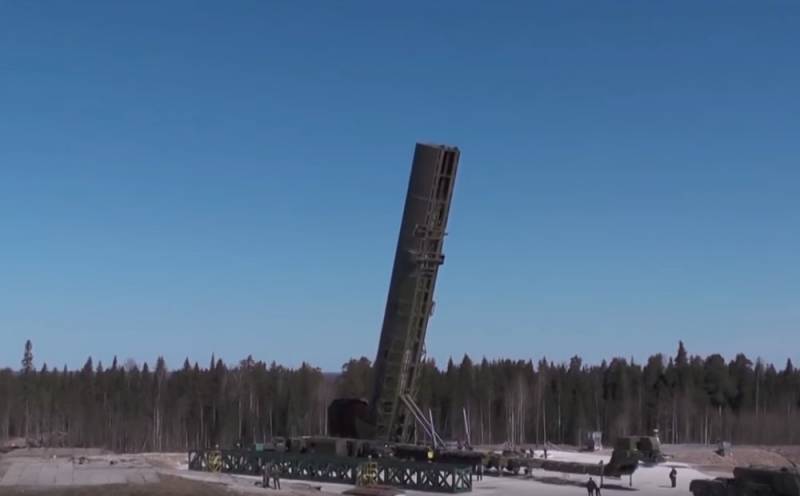 According to the largest (and not the largest) world media, information was received that in Russia the first regiment was put on combat duty, the main
weapons
which is an intercontinental ballistic missile with a Vanguard hypersonic unit. Appeared in the media in Europe, USA, India, China, Ukraine, etc.
news
materials in which the authors inform their readers that "Putin now has Vanguard."
In the Indian media, it is stated that the first mention to the public about the "Vanguard" was made in 2018 from the lips of Vladimir Putin - and a year later these hypersonic missile systems appeared on the arsenal of the Russian Armed Forces. It is noted that the Russian army was the first in the world to receive such hypersonic weapons at its disposal.
It is additionally noted that in the West many of the statements of the Russian leader were not taken seriously, considering them a bluff. Now these people prefer to be silent.
Europe recalls the words of Vladimir Putin, in which he noted that the Soviet Union in terms of armaments was mainly catching up: "the United States was constantly trying to catch up, starting with the atomic bomb." Now, as the Russian president emphasized, the situation has changed dramatically:
Let them catch up with us now.
Experts in the United States regarded this statement by the Russian president as "a provocation to the arms race." Opponents of the immense inflation of the military budget in the United States, and there are some, say that Putin "consciously demonstrates steps in terms of the latest weapons to spur the US Congress to even greater spending." Moreover, it is stated that the larger the volume of the military budget, the greater the volume of corruption. An example is an attempt to conduct (for the first time in several decades) an audit at the Pentagon.
As a result, this attempt was unsuccessful, as the US Department of Defense stated that "many items of expenditure are not subject to audit due to the fact that they are classified." Critics of this approach have accused Pentagon officials of knowingly hiding information, believing that this is the extent of corruption. In this regard, one gets the impression that there will be those who would call the adoption of the hypersonic "Vanguard" in Russia "interference in the internal affairs of the United States" ...