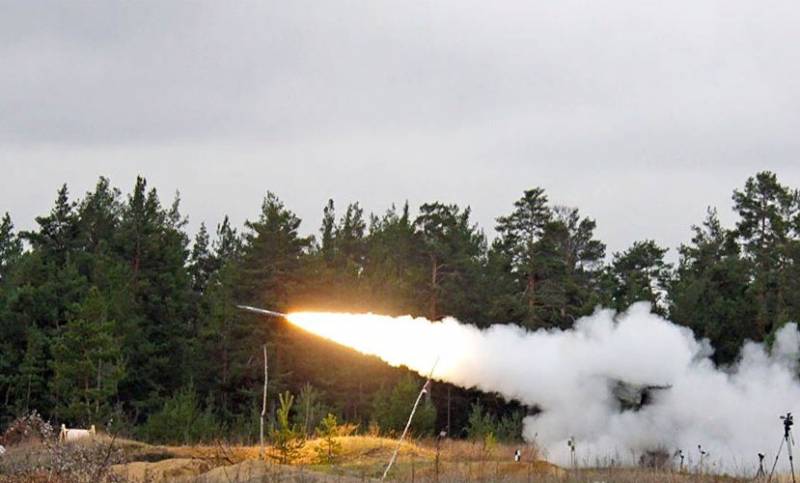 The Ukrainian Yuzhnoye Design Bureau announces the start of tests of the Tafun-1 missiles (rockets). At the initial stage of testing, firing using the Typhoon-1 at a distance of about 40 km is provided. It is especially noted that this "doubles the range of the projectile MLRS BM-21" Grad ".
The fact that a new line of long-range missiles is being developed for the needs of the Ukrainian army was announced last year. The information was voiced by the then Secretary of the National Security and Defense Council Alexander Turchinov during the exhibition "
Weapon
and security 2018. "
The range of new ammunition includes the Typhoon-1M guided projectile, as well as upgraded versions of shells for multiple launch rocket systems. These are Typhoon-2 and Typhoon-4.
So, the caliber of the Typhoon-1 missile is 122 mm. The caliber of the second version of the Typhoon is 220 mm. Its maximum target range is estimated at 65 km. Caliber "Typhoon-4" is 400 mm. At the same time, the manufacturer claims that such ammunition is capable of hitting targets at a distance of up to 280 km.
The previously mentioned Mr. Turchinov stated that these ammunition is being developed with the goal of "repelling the Russian army."
The progress of the Typhoon-1 tests, in terms of specific indicators of ammunition power and the effectiveness of target destruction, has not yet been reported.