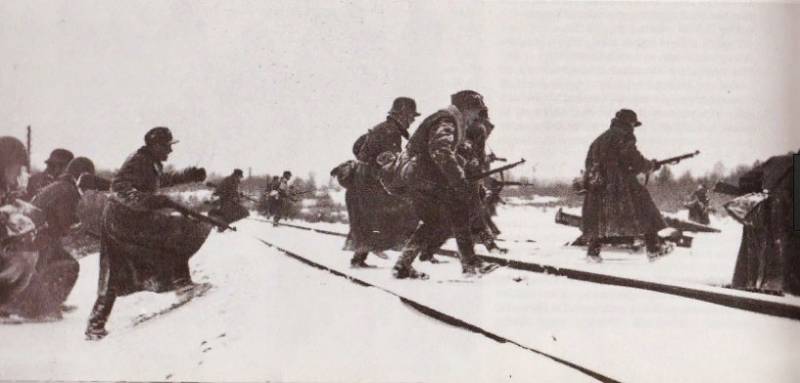 There are still many white spots in
stories
Soviet-Finnish war. Many of her battles are extremely sparingly covered not only in the media, but also in historiographic literature. Although the significance of that war and that difficult victory for the USSR can hardly be overestimated, because the victory made it possible to push the borders and give a completely different alignment before the future at that time Nazi Germany's attack on the Soviet Union.
One of the significant battles of the war, which in Helsinki is called the "winter", is the battle on the Raat Road. This battle was lost by the Red Army. During the attempts of the 44th Infantry Division of the Red Army under the command of the brigade commander Vinogradov to break through to the 163th Infantry Division, the first was defeated by Finnish troops. He commanded the 9th division of the armed forces of Finland at that time, Colonel Siilasvuo.
A military historian Oleg Kiselev tells about the events of the battle on the road connecting Raate with Suomussalmi on the air of the Archive Revolution program of the Tactic Media channel.
The defeat of the 44th division of the Red Army is one of the most high-profile events of that war, however, the picture of what happened in January 1944 on the mentioned road has not yet been fully disclosed for public inspection. Many gaps in this case, and trying to fill Oleg Kiselev, including gaps associated with the reasons for the defeat of the Soviet division.