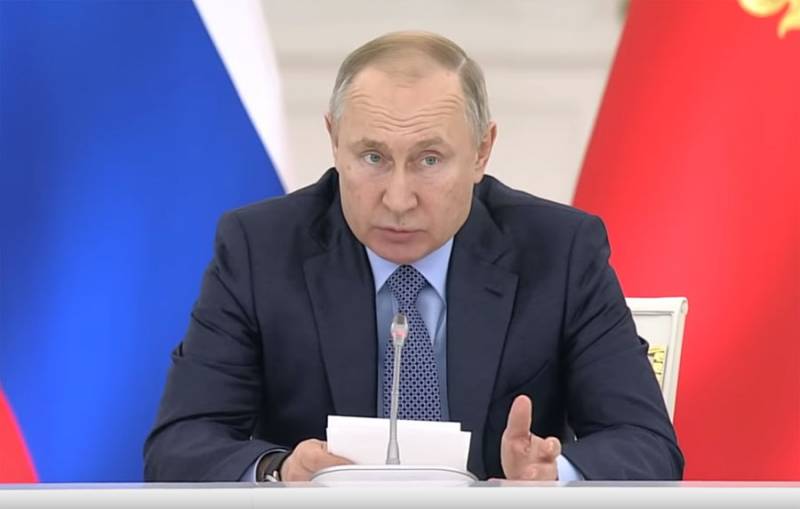 The British "BBC" published material in which the authors ask: "Why did Putin get angry with Poland?" This material is actively circulated by the Polish media, including the large publication Rzeczpospolita.
The material describes how the President of Russia at several meetings in a row spoke about archival documents that mentioned the activities of the leadership of the "Second Polish Republic". In particular, the BBC cited Putin's widely known quote about after Poland in Nazi Germany, Jozef Lipsky, who promised to put Hitler "a magnificent monument in Warsaw" for the idea of ​​expelling Jews to Africa.
BBC:
Over the past week, Putin mentioned at least five times the role of Warsaw on the eve of World War II. For example, he called Ambassador Józef Lipsky a bastard and an anti-Semitic pig.
It is noted that Vladimir Putin reacted harshly to the resolution of the European Parliament, which virtually equally blamed the unleashing of WWII on Nazi Germany and the USSR.
BBC:
Putin called this approach a peak of cynicism. And so Putin decided to shift the responsibility for unleashing the Second World War to someone else. In this case, to Poland.
Polish media emphasize that the BBC writes about the "pillar of state ideology of Russia", based on victory in the Great Patriotic War.
Republic
:
British journalists recall that although the USSR no longer exists, Russia continues to celebrate the event more than 70 years ago.
At the same time, the Great Patriotic Polish media is called the so-called.
From the material
BBC
:
Putin is trying so hard to justify his expansionist policy, wanting to regain control of the territories belonging to the USSR, the successor of which is Russia. That is why the Kremlin considers any criticism of what is considered the Great Victory of Russia to be an attack on Russia itself.