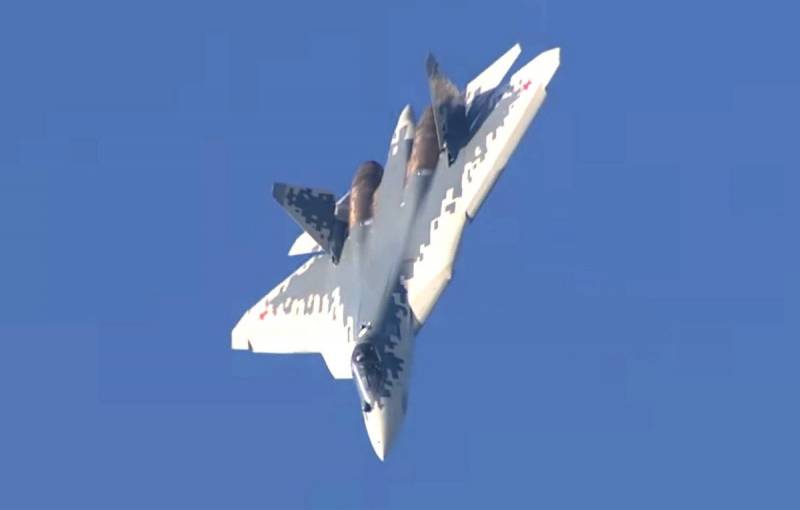 Some details of the crash with the fifth-generation fighter Su-57 (T-50), which was tested on December 24 in the Komsomolsk-on-Amur region, continue to be published. We are talking about a combat fighter, which they were going to be the first to deliver to the Russian Aerospace Forces before the end of this year.
According to the latest information, the plane was flown by an experienced test pilot Aleksey Gorshkov. It was he who conducted the acceptance test, lifting the Su-57 into the air from the Dzemgi airfield.
The reports say that having raised the fighter to a height of about 10 thousand meters, the pilot was faced with a loss of control. He reported this "tower". Uncontrolled by the pilot began to decrease in height, after which the plane fell into a tailspin, being at an altitude of up to 8 thousand meters. The test pilot took all measures to stabilize the flight, but this could not be done. As a result, he fulfilled the command for the implementation of the bailout. An ejection took place at an altitude of about 2 km above the uninhabited area.
It is known that as a result of the contact of the combat vehicle with the ground, the aircraft completely destroyed. A fire broke out, as a result of which what was left of the Su-57 after the attack burned out almost completely.
Experts, based on information about the fall of the Su-57, believe that the cause of the crash could be problems with the tail.
At the moment, a special commission is working in the Khabarovsk Territory, which also includes developers of the fifth generation fighter. The Commission is studying the flight parameters in order to make a possible adjustment to the design of other Su-57s, preparing to be put into service with the Russian Air Force.