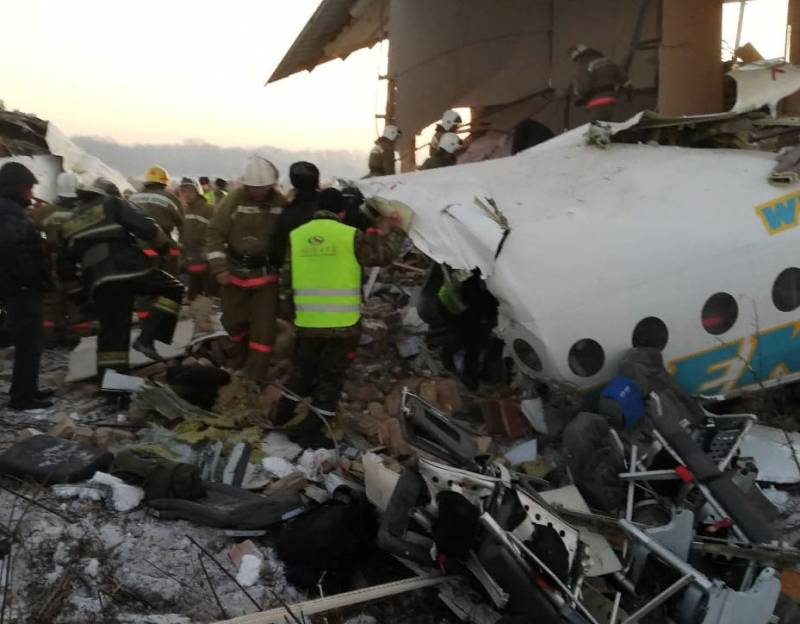 From Kazakhstan, there are reports of the tragedy with the Alma-Ata - Nursultan flight operated by Bek Air. Kazakhstani media report a disaster with a passenger plane, which, according to preliminary data, killed seven people, dozens received injuries and injuries of varying severity. According to the latest data, about 100 people were on board.
Meanwhile, Kazakhstani bloggers and some local media outlets report that there are not dozens of victims, but only six. Among the victims there are children.
It is noted that a passenger plane crashed outside the airport of Alma-Ata during take-off, barely gaining several meters in height. According to other sources, the aircraft could not tear itself away from the runway and broke through a concrete fence. It is stated that the aircraft commander survived.
We are talking about the Fokker 100 aircraft with tail number F1007, serial - 11496. The aircraft can be called new. It began to be operated in 2013. In the reports of Kazakhstani sources, it is noted that the airborne was completely operational, which is reflected in his technical passport.
Photos appeared on the network with a crashed passenger plane made by blogger Denis Krivosheev. Judging by the frames, the plane made a collision with the building. At the same time, the plane turned into a heap of metal, the structure is partially destroyed.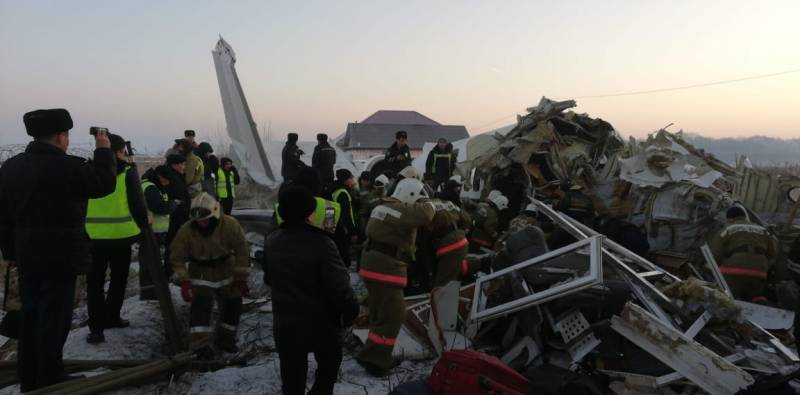 A commission has been formed that finds out the causes of the disaster.