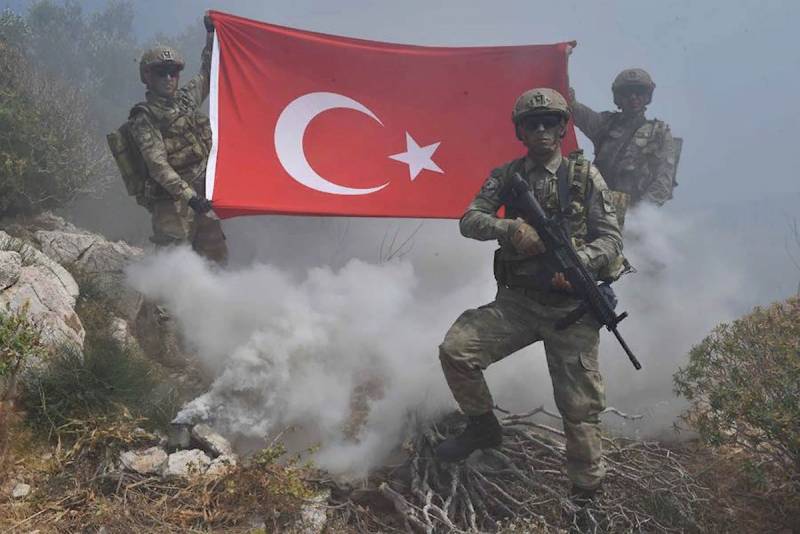 The day before, the Russian president discussed with the Prime Minister of Italy (among other things) the situation in Libya. Vladimir Putin and Giuseppe Conte agreed that bloodshed should be stopped in Libya and a political dialogue should be established in the country.
Meanwhile, in Libya itself, the troops of Marshal Khalifa Haftar continue to make attempts to take control of the country's capital - the city of Tripoli. The Government of Faiz Saraj makes it clear that without foreign military assistance it will not cope. As you know, Ankara is ready to provide such assistance.
On the eve of the government of Saraj (one of the at least three "governments" of Libya), a direct appeal was received to Ankara with a request for military assistance. The legal base of the Turkish military presence in Libya is the memorandum on military cooperation that was concluded between Erdogan and Saraj at the end of November this year. In Turkey, the memorandum was approved a few days ago - on December 21. Now the Turkish parliament must ratify the agreement. According to the President of Turkey, this may happen on January 8 or 9.
It is reported that Turkey is going to send about 500 of its troops to Libya at the first stage. We are talking about representatives of the special forces who are going to take control of the key facilities of Tripoli, as well as oil fields in the area.
According to some reports, Saraj promised Erdogan the transfer of some oil fields in fact under the complete control of Turkey.