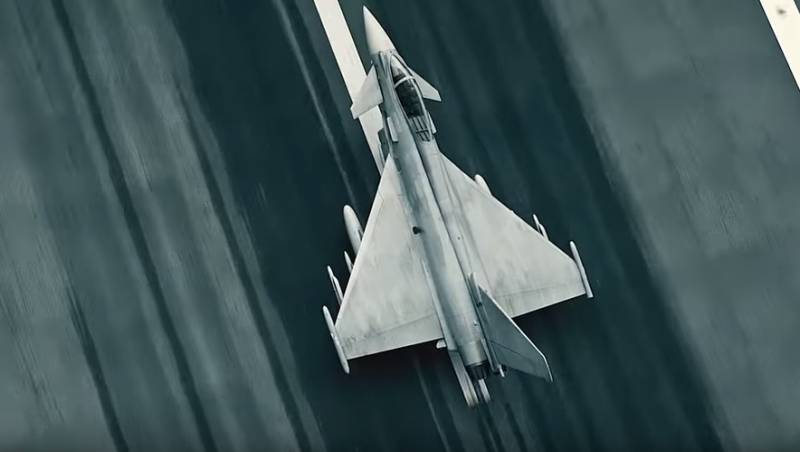 An advanced version of the Eurofighter Typhoon fighter successfully completed its first flight. This was announced on December 26 by the UK edition of the UK Defense Journal.
The new modification, which was the first among airplanes to test the P3Eb phase-enhanced Captor E-Scan radar, was developed specifically for the Kuwait Air Force.
This model is the most advanced fighter ever made.
- notes the publication.
An agreement to acquire 28 Eurofighter Typhoon multi-functional fighters was signed between the Kuwait Ministry of Defense and Leonardo on April 05, 2016. The transfer of aircraft to the customer is scheduled for 2020.
Using the Captor E-Scan radar and adding new weapons systems, "this option will put the Kuwaiti Air Force at the forefront of fighter technology."
Captor E was commissioned by Britain, Germany, Italy and Spain. The corresponding contract from 2014 cost 1 billion euros. The operational deployment of the latest radar with AFAR was planned to be carried out by 2020 or later. Given its placement on the Kuwaiti Eurofighter, we can say that the development deadlines have been met. As previously stated, fighter targets (EPR 2-3 sq. M) will be detected by Captor-E radars at a distance of 220-250 km, which is the best indicator among airborne radars.