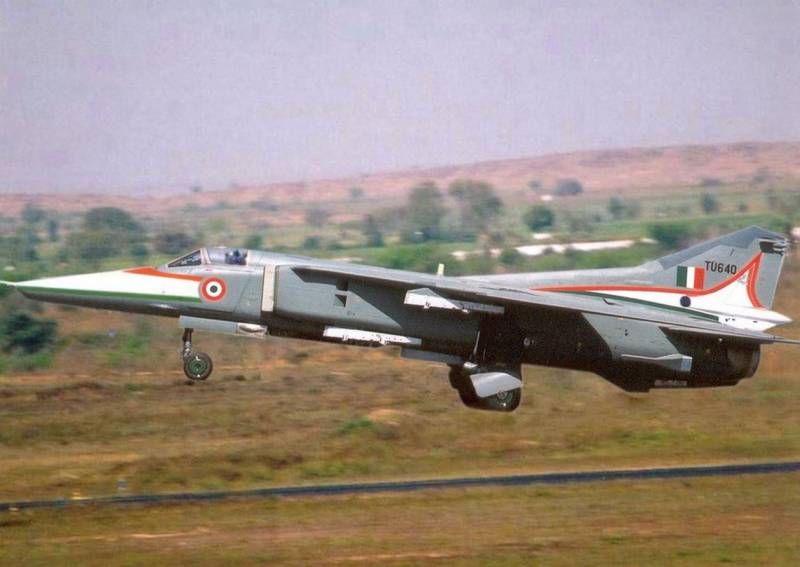 After a series of accidents, the Indian Air Force decided to finally decommission the MiG-27. The remaining fighters of this type are consolidated into a single squadron located in Jodhpur, Rajasthan.
According to representatives of the Air Force, this unit consisting of seven aircraft will make its last flight from the air base on December 27, after which they will all be decommissioned.
They will become
history
, since no other country now operates a MiG-27
- explained in the Air Force.
According to the local Livemint publication, which came out with "farewell" material, being acquired in the USSR in the 1980s, the aircraft proved its worth in various operations, including in Kargil:
The MiG-27 fighter-bomber, named "Bahadur" in India, has an impeccable track record for more than three decades of glorious combat patrol for the benefit of the nation.
It is emphasized that it has one of the most powerful engines, which ensured - together with a variable sweep wing - optimal flight characteristics.
On March 31, the MiG-27 crashed in the village of Sirohi in the state of Rajasthan, when he performed his usual mission, starting from his home base. On September 4, another plane crashed near Jodhpur, the crew remained miraculously alive, the newspaper writes. After these incidents, the Air Force decided to disable obsolete fighters.
Indian Air Force Hashimara Airbase, 10.02.2010/XNUMX/XNUMX