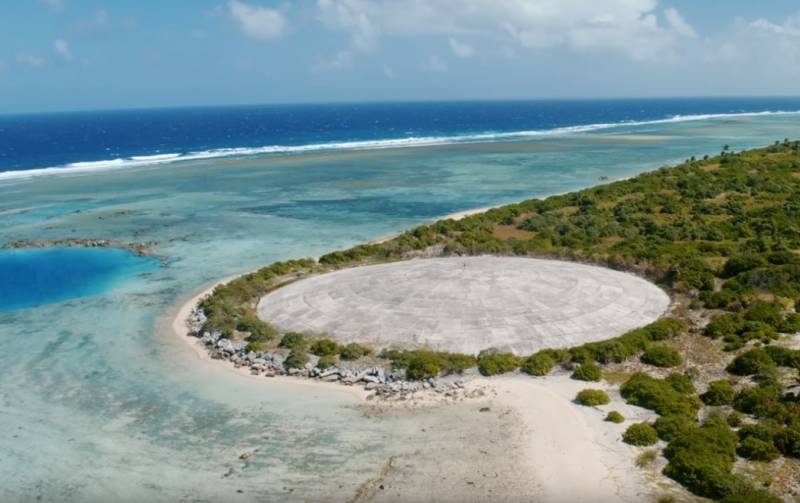 The Runite Dome, also known as the "Cactus Dome" or "Tomb," is a repository containing about 111 cubic meters. yards (000 thousand cubic meters) of radioactive waste. It was created by the United States after several nuclear tests on the Envetok Atoll in the Pacific Ocean between 85 and 1946.
In May, UN Secretary General António Guterres, along with Marshall Islands President Hilda Heine, expressed concern about the potential leakage of radioactive material from the facility, which could be caused by a rise in the water level around the facility. According to Guterres, Heine was "very concerned."
The Pacific was a victim in the past, as we all know, as a result of dozens of nuclear tests
weapons
above land, on land and under water in the Marshall Islands. The consequences of these actions were very dramatic.
- said Guterrish then.
Against this background, Washington decided to demonstrate its readiness to deal with the radiation threat. On December 20, US President Donald Trump signed a bill on the country's defense budget, in which the "tomb" is described as a potentially dangerous object. In this regard, the US Department of Energy has been instructed to report to Congress within six months on its condition and to develop a "detailed plan to repair the dome" (which locals call the "nuclear grave").