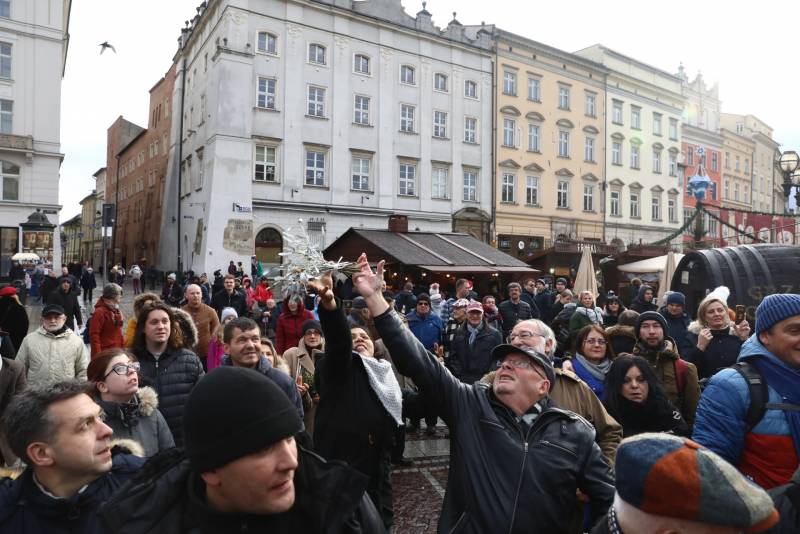 In Poland, two main news items were identified. First: statements by the President of Russia about how the Polish authorities in 1938 were engaged in aiding Hitler and supported the expulsion of Jews from Europe to Africa. The second is the publication of Polish demographers on the situation with demographic prospects in the country.
The demographic situation remains difficult for almost all European countries, and for Russia too. However, all the while, Poland has remained the state where the authorities were actually not ready to recognize demographic problems.
In the edition
Gazeta Wyborcza
published material by Tomas Ulanovsky, in which he reveals the scale of the problem. The material caused a discussion.
Excerpts are given from a study by demographic experts who note that the country's population has been falling for the 7th consecutive year. At the same time, record mortality rates for the country are recorded - about 11 people per thousand. The last time such mortality in Poland was recorded in the post-war period - from 1946 to 1952, when high mortality was called the "echo of war".
The author notes that the average fertility of Polish women (giving birth to children throughout life) decreased to 1,45 (in 2017). Data for 2018 is even lower.
From an article by Ulanovsky:
If Poland remains in the XXII century, then it probably will no longer be Poles. The population of Poland is declining. So, by 2045, the population will be at best 73% of what is now.
Currently, about 38,5 million people live in Poland.
Speaking about problems of this nature in Poland, one cannot but consider the situation in Russia, it should be noted that in our country the population has been falling for the second year in a row. This is if we talk about the total data. If we take into account exclusively natural growth (fertility and mortality without taking into account migration and other factors - such as reunification with Crimea in 2014), then after three years of such growth in the Russian Federation, the "natural" population decline is recorded for the 4th consecutive year. The total mortality rate exceeds Poland by about 1,3 points; it also exceeds the total birth rate in our country by 1,4 points (1000 births per 11 people, 12,4 die). The only plus (if you can call it that) that applies to demography is that absolute numbers of abortions are recorded in Russia in 2018 and 2019: if in 1993 the number of recorded abortions was about 3,2 million, then in 2018 and 2019 years - about 500 thousand. However, these figures, of course, still remain huge for our country.