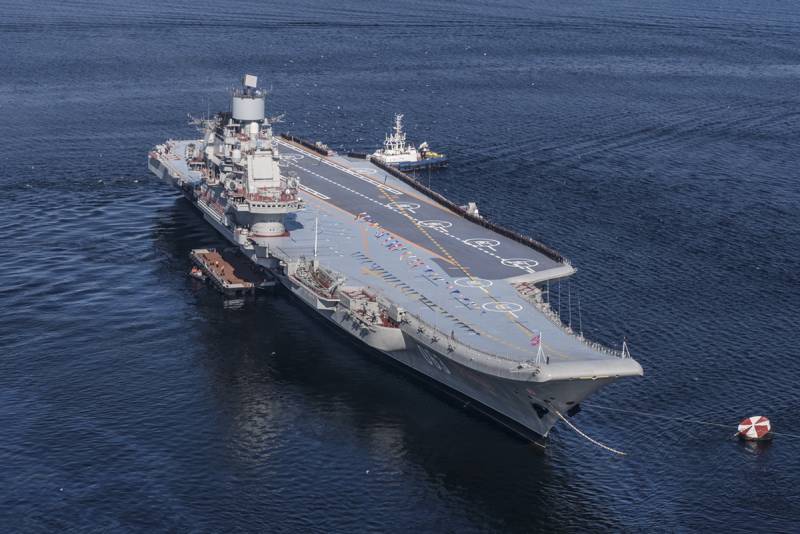 The authors of the western military-political YouTube channel Covert Cabal criticized the Russian Admiral Kuznetsov TAVKR in a new video. In connection with the recent fire on the aircraft carrier, they recalled the "long
stories
problems "of the ship and from the very first minute they asked the provocative question that" is it time to write off Kuznetsov? "
A brief walk through the history of the USSR Navy, the review recalled that, unlike the American aircraft carriers created to dominate the seas, Soviet aircraft carrying cruisers were designed to defend the Union's coast from NATO ships and submarines. Which in many respects determined their unusual appearance.
It is also noted in the West that although the Kuznetsov is not out of date at all - it is much younger than the first American Nimitz class aircraft carriers - there are too many problems with it. Frequent boiler failures, aircraft crashing into the sea, fuel spills and other incidents are mentioned. Particular attention is paid to the recent fire. The viewer was told that after every major accident in the press (obviously the western one), talk begins about the cancellation of the ship.
The reasons why the aircraft carrier remains in the Russian Navy, the authors saw several. And the very first they called "propaganda." It is noted that all the strongest powers have aircraft carriers - the United States, Britain, France, China, India.
Another reason, according to the channel, is to maintain the skills of the aircraft carrier cruiser team and specialists in shipyards for the construction of the next full-fledged aircraft carrier.
The authors of the channel completed their "research" with the conclusion: Russia has so far focused on the construction of submarines, frigates and corvettes.
And the future of the Russian naval
fleet
seen without aircraft carriers
- the author concludes.