TPV Sosna-U - development of Belarusian designers of the Peleng enterprise (Minsk). However, due to various agreements, the sight is produced in Russia by the Vologda enterprise VOMZ.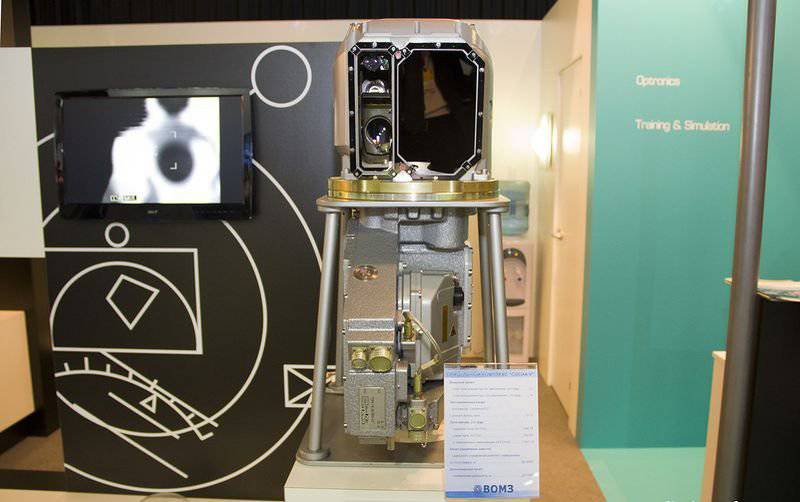 That it represented on the TVM-2012 multichannel thermal imaging sighting device gunner "Pine-U".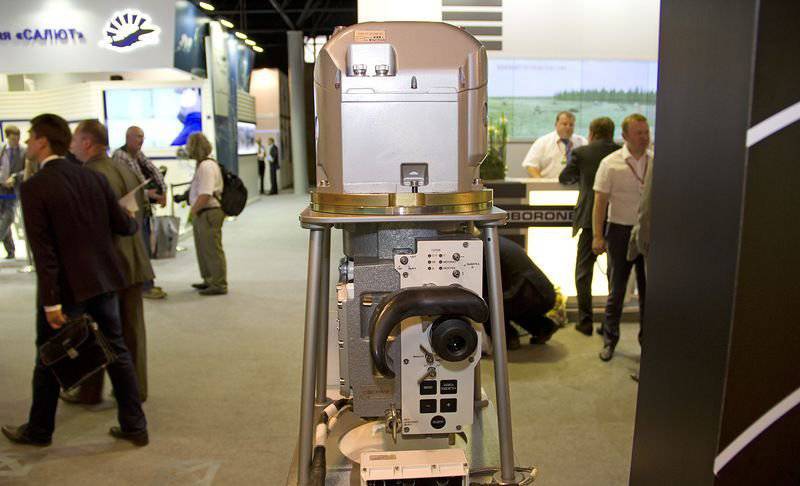 Today, some modern modifications are equipped with this sight
tanks
T-72 and T-90, in particular - T-72BA and T-90S, T-90MS.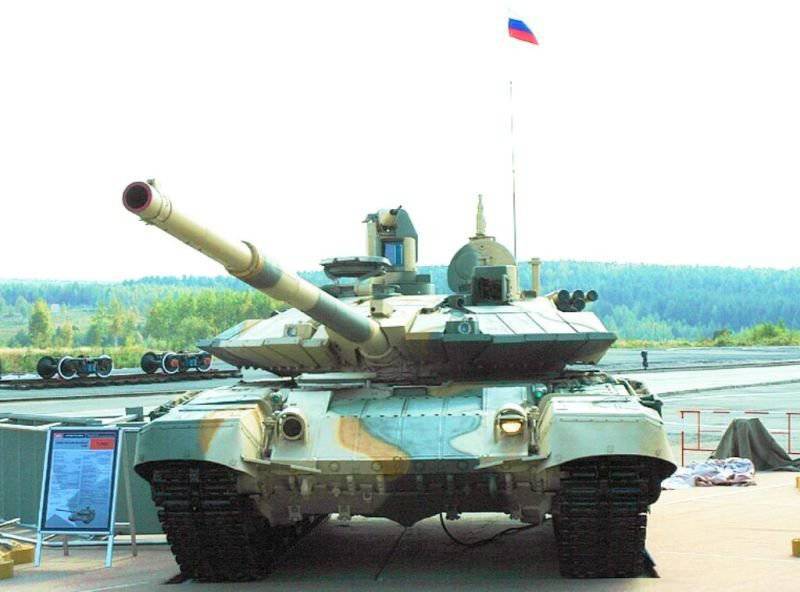 Tanks with one of the best TPVs have been successfully tested, presented at various international exhibitions and participated in several tenders, particularly in India. The sight is not the newest sighting device, as far as is known from 2006, the Russian tank "Slingshot" with TPV "Sosna-U" is being demonstrated by the Russian side at international salons. Interestingly, neither on the website of the Belarusian plant, nor on the website of the Vologda plant about this thermal imaging sight no information.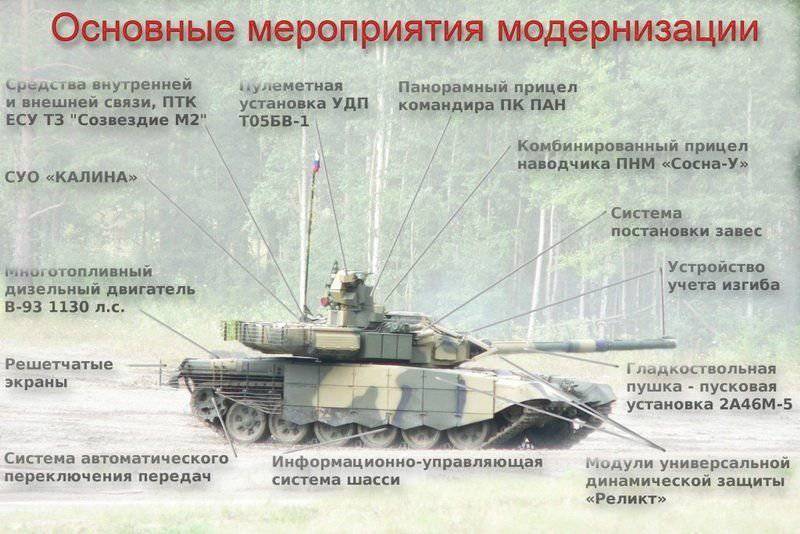 The main characteristics of TPV "Sosna-U":
- optical day channel;
- thermal imaging channel, which uses a second generation thermal imaging camera with 8-12 micron characteristics;
- laser range finder;
- channel to control missiles;
- distance to 5 kilometers of detection of objects of the class "tank";
- independent 2-x planar stabilization of the review.
Information sources:
http://gurkhan.blogspot.com/2011/10/blog-post_19.html
http://btvt.narod.ru/5/tagil2011/2011.htm
http://twower.livejournal.com/832377.html