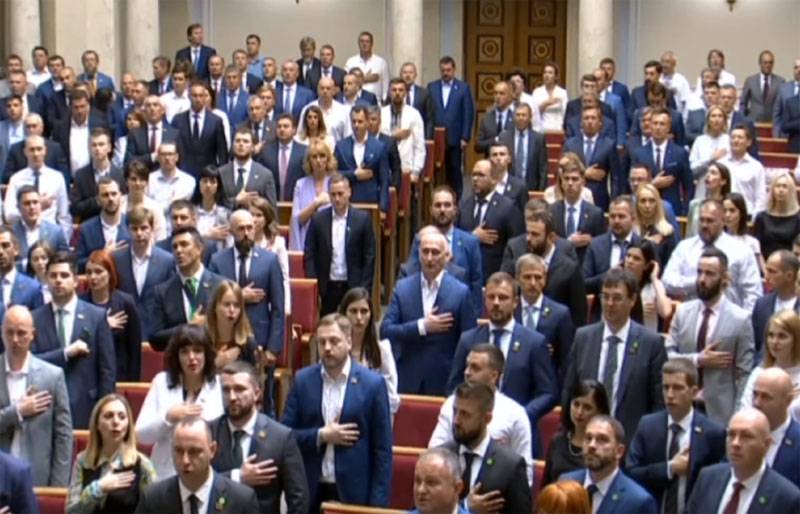 Ukrainian media report the appearance of a document prepared by the Ministry of Culture and the Humanitarian Committee of the Verkhovna Rada. The document is dedicated to information policy in Ukraine. In fact, this is a set of censorship that defines the ideological component of the flow of information.
The message of the Strana.ua publication says that it is a bill regulating the functioning of Ukrainian media. The publication cites several standards that Ukrainian officials prescribe in this document.
For example, he orders Ukrainian media to "abandon any use of information about the aggressor country and its authorities in a positive way". By "aggressor country" is meant, of course, Russia.
In particular, legislators and representatives of the Ministry of Culture of Ukraine are going to prohibit the use of quotes by Russian President Vladimir Putin and any
news
positive character about areas of Donbass not controlled by Kiev - DNR and LNR.
In fact, any information about Russia and even about the USSR is being tried to be banned from coverage in Ukraine if this information does not go in line with Maidan propaganda.
From the document:
Programs and materials (except informational and informational-analytical), in which persons are included in the list of threats to the media space of Ukraine, are forbidden.
Given that the list of "threats to Ukraine" includes thousands of Russian citizens, including directors and musicians, the ban threatens to be total.
It is noted that the publication of materials about Russia (for example, Putin's trip to Crimea) will be characterized as "popularizing the aggressor country."
This is very reminiscent of an attempt by the Kiev authorities to isolate Ukraine itself, to hang up the Iron Curtain 2.0.
But the prohibition of Putin's quotes is not connected with the fact that Kiev is afraid of the possibility that Vladimir Putin would call not only the Polish ambassador to Nazi Germany the "anti-Semitic pig" ...