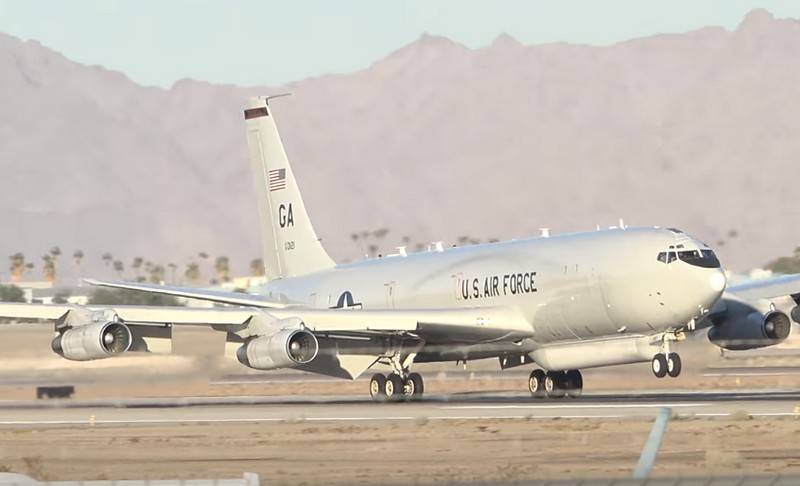 The United States and its allies are closely monitoring the actions of North Korea and are ready to give an answer in case of a threatening "Christmas present" from Pyongyang. About this writes "Renhap" on Thursday.
According to the publication, the United States and South Korea significantly increased vigilance against North Korea due to possible provocations on its part. According to the military source of the publication, Pyongyang can launch ICBMs from a submarine or from a ground installation. Other types of provocations are not excluded.
Currently, DPRK is being monitored by Green Pine ground-based radars, and the destroyer with the Aegis system and the SPY-1D radar system are deployed near the coast. The air is constantly reconnaissance aircraft of South Korea and the United States.
As noted, the United States increased the number of sorties of electronic reconnaissance aircraft - RC-135W and RC-135S, strike control aircraft E-8C Joint STARS, as well as strategic unmanned aerial vehicles RQ-4A Global Hawk. Every day near the DPRK there are three to four American intelligence officers. Air refueling is provided by the US Air Force KC-135R tanker.
Pyongyang said earlier that if the US does not make concessions in the negotiations on the denuclearization of the Korean Peninsula, then they will have a "Christmas present".
Pyongyang, in turn, criticized Seoul and Washington because of surveillance.
We are fully prepared for any situation, no matter in what direction the US repressive scheme against North Korea will go. We are closely following the provocative plans of the hostile forces. They must know that our patience also has a limit.
- writes the North Korean edition of Meari.
Pyongyang called on Seoul to "restraint" and warned of the consequences that could result from US assistance.