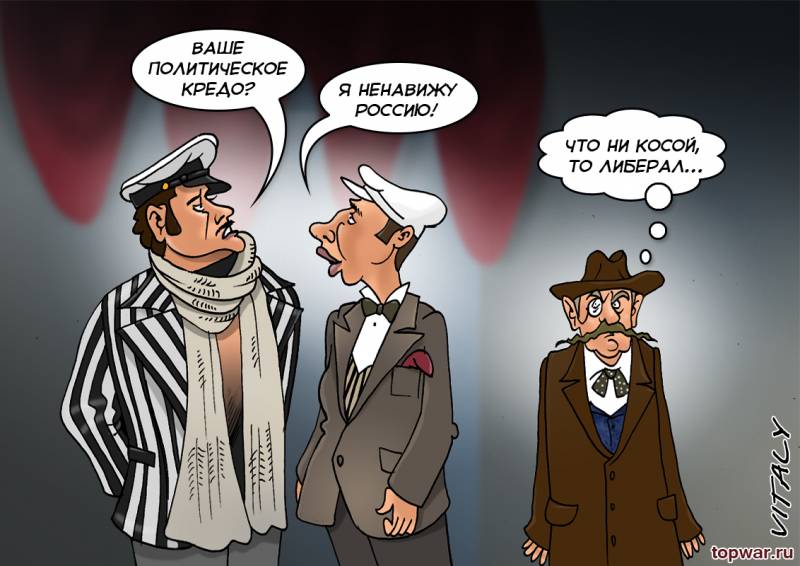 They privatized the right to express "public opinion"; they speak on behalf of the "progressive public" and "Russian intelligentsia". At the same time, their views have nothing to do with the values ​​and worldview of most Russians. So who are they liberals?
The origins of modern "liberalism"
To begin with, those people who today call themselves liberals and are also estimated by the population, in fact, have a very indirect attitude to liberalism as a classical political ideology. It is no coincidence that many philosophers speak of a "political death." And it is hardly worth perceiving the liberals of modern Russia as the ideological heirs of John Locke and others like him.
Classical Western liberals, for all that, were patriots of their countries. They had their own views on the political and economic development of their countries, but it would never have occurred to the English liberals to work against the British Empire. Moreover, they pursued both foreign and domestic policies quite tough in the national interests.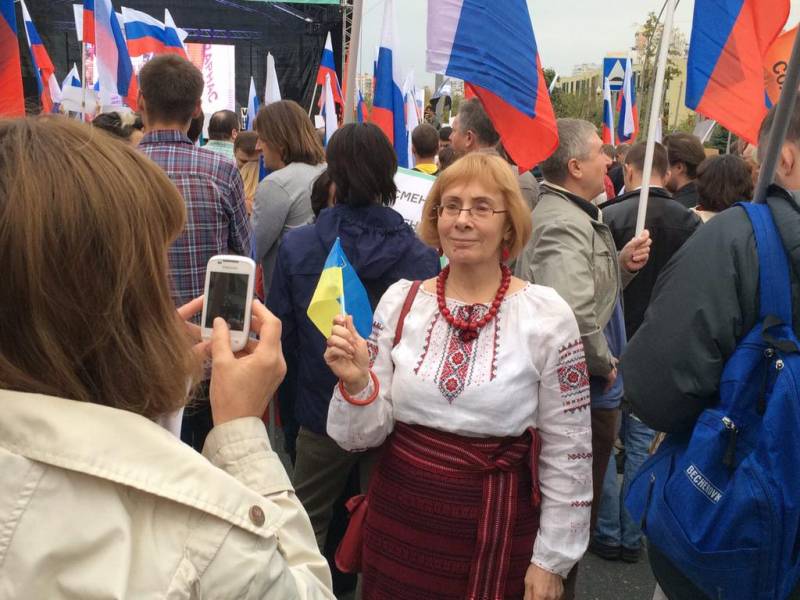 Liberalism in modern Russia is a completely different phenomenon. Firstly, its roots do not go back to that pre-revolutionary Russian liberalism, which wanted to limit the autocracy and introduce certain freedoms. The true mother of modern liberalism is the Soviet dissidentism, and even then its most condemned, crazy part. Indeed, among the dissidents there were the same Marxist communists, there were nationalists and Orthodox conservatives, which, by the way, today they prefer not to remember when they talk about Soviet political prisoners.
There were dissidents who wanted to make the Soviet Union a much more radical "red" state, or to revive the Russian empire. And our "liberals" are the heirs of pro-American dissidents bordering on real spies. It was they who were ready to transmit any information not only to the Voice of America, but also to those gloomy people who represented themselves as the Voice of America. It was they who applauded the collapse of the Soviet Union, despite the catastrophes that then hit the millions of people living in the post-Soviet space.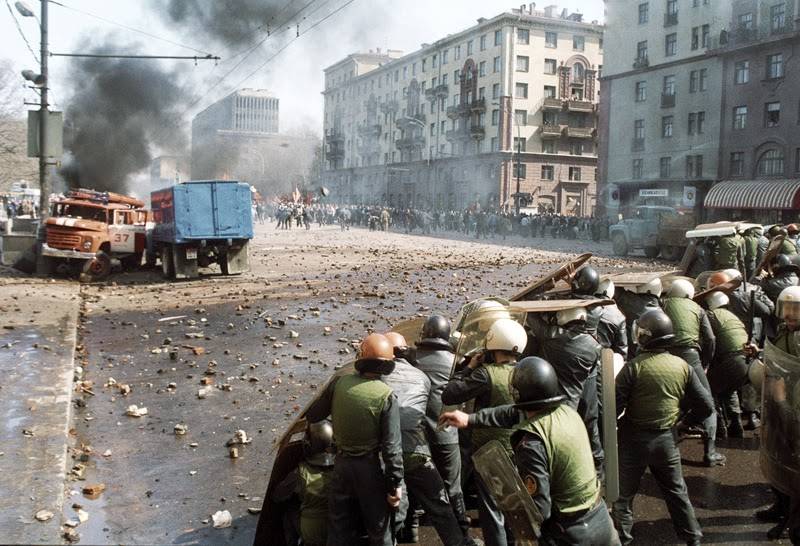 In October 1993, advocates of "human rights" raged, demanding that the defenders of the House of Soviets be drowned in blood. When ordinary people — pensioners, workers, military, students — stood on the barricades in the name of their homeland, stood under a variety of flags - from the red flags of the Anpilovites to the black-yellow-white banners of the monarchists, - the "liberals" demanded to shoot these people, to crush them them
tanks
. And then-President Boris Yeltsin did just that, though he did it a little more gently. By the way, there were those who were thirsty for blood and those who then came to be horrified by a couple of kicks at a demonstration on Bolotnaya Square.
But then, in the nineties, the liberals were not much interested in the chronic non-payment of salaries at dying enterprises, the poor old people who did not receive an insignificant pension for a year, street children, the growth of drug addiction and prostitution. All this was explained by the excesses of the transition period, market therapy. Today, liberals inflate any minor conflict like building a park as a problem of universal proportions. Then they were silent.
Dislike of Russia as a creed and pathology
The most abomination of those who call themselves liberals is that they sincerely hate their native state. A liberal can be born in Moscow or Votkinsk, Novosibirsk or Novoshakhtinsk, be ethnically quite a Russian person, but at the same time he will hate Russia, despise it, call it "rashka". Ukrainian Nazi, Dudaev, Baltic fascist, even igilovets - they will be closer to him, he will sympathize with them.
A distinctive feature of liberals is hatred of the majority of the Russian population. Moreover, they appropriate the right to speak on behalf of this majority, calling themselves "the public." But liberals, hating ordinary people, consider themselves a kind of special higher caste of initiates. How many times have they read in the network their statements that the Russian people are supposedly to blame for Putin's appearance, that he deserves his fate, that he is underdeveloped and cannot accept the only true liberal model.
Probably, in no country in the world there is such a large social force, which would so intensely hate their homeland. Yes, Kurdish nationalists may not like Turkey, Irish - Great Britain, Breton - France, but liberals are not representatives of any other community, claiming their own, separate state. It's kind of like the same citizens who live, work, study with us, and sometimes even are members of the same family.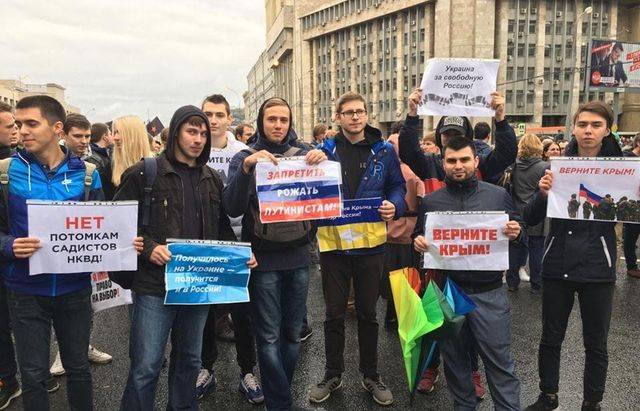 But hatred of Russia is only growing among them, and together with the country they hate both its patriots and representatives of all those political movements whose views do not fit into the liberal paradigm, and even ordinary people - "because they vote for Putin", " for not voting "and so on.
In addition to the ideological core of politicized liberals, there are so-called liberals. As a rule, these are ordinary people who may not be connected in any way with liberal opposition political movements. But in their mentality they are these very liberals and also strive to passionately hate Russia.
It is they who post jokes about Russia, memes and demotivators on their social networks, like to compare Russia and other countries, and these comparisons are always not in favor of our country. Everything is bad for such "liberals": ​​if a "liberal" is a woman, then even Russian men are all drunks, sluts and impotent for her, if a man, then women are all corrupt prostitutes and it's better to bring papuasca than to marry our girlfriend.
Monopoly on the word
The most dangerous thing in Russian "liberalism" is that now the liberals have monopolized the right to speak on behalf of the public. For some reason, by "public opinion" we now mean exclusively the position of the liberals. And so on any issue - from abortion to gay parades, from privatization to migration.
In a certain sense, this is not surprising, since a significant part of representatives of intellectual professions, including journalism, are affected by liberalism. The increased concentration of liberals is in Moscow, St. Petersburg, and the leading Russian media are also located there, which broadcast such a position, passing it off as "public opinion".
The monopoly on the word is fueled by the colossal financial capabilities of the liberals. Behind them are foreign and domestic oligarchic structures. Not a single patriotic and, especially, left-wing force has such colossal financial resources as the liberals have. The National Bolsheviks, the anarchists, the communists, who had served their time there, are leaving the poor, hungry and sick from Russian prisons. But liberals, thanks to colossal grants, are starting to live happily ever after, even launching fashionable clothing lines.
Liberals today are turning information in the media in ways that are beneficial to themselves. The only plus of recent years associated with the spread of Internet technologies is the emergence of a patriotic segment of the mass media, which pretty much ruined the liberals' monopoly on mass information.
In the 90s, no Tomorrow, Lightnings, Limonki, Russian Order could compete with Izvestia, Moscow Komsomol members, and so on. Funding was not comparable. Moreover, the liberal television was completely in the hands of Russian television. Today, the role of television has declined markedly, young people watch it less and less, which means that the hope of undermining the monopoly on the word is growing.
Who is the fifth column here and who is its commander?
Expressing the interests of the world financial backstage, the fifth column of Russian liberals enjoys not only generous funding. It has a colossal lobby in power structures and this is another of its main dangers. Today, state propaganda serves "liberals" exclusively as "heroes" of street battles on Bolotnaya and other squares, or as network trolls who constantly criticize Vladimir Putin.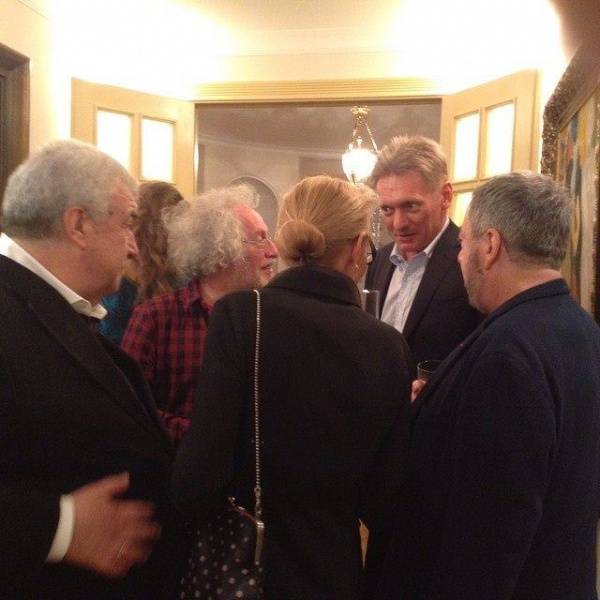 In fact, there are no less, if not more, liberals around Vladimir Putin in the square. And these liberals are much more dangerous than street ones, among whom there are simply a lot of posers or lost people. Since the Yeltsin era, a large number of people have been working in power structures, oriented to the West and Western values, "living in the West."
They hate their country, their own people in the same way. Some officials, current top-ranking Russian officials, have children with foreign names. What for? Why? Is it because of hatred of Russia and all Russian and the desire to send their children forever to live abroad?
What is one social policy pursued by the Russian authorities! Is this not liberalism? When the market is put in first place, but they prefer not to talk about national interests (as about something indecent). So what if a school is unprofitable in a particular village? The school should not make a profit, but should teach future citizens, even if there are only five of them in our particular village — our young people. How can hospitals, kindergartens, libraries be unprofitable?
The same liberals in power calmly, following their multiculturalist ideology, import migrants in huge numbers - people who have already grown up in an alien culture. These are not those Soviet people who nevertheless grew up in a single political system, albeit with their own national flavor. These are the guys who did not study Russian at school, who were brought up in their countries in hatred of Russia and Russian. But they are cheap labor and mass for the phased replacement of the indigenous population, which our liberals use.
By the way, the head of the Russian state himself has not yet made a single demonstrative gesture that would testify to his own demarcation with the liberals. What is the active concern for the "Yeltsin Center", constant communication with the Yeltsin "intelligentsia"? No matter how menacingly we speak on the issues of Crimea or Syria, no matter how we defend our economic interests, laying pipelines, no matter how re-equipping, re-equipping the army, but in the first place should be the life of our own people.
The people should not be an experimental rabbit for all kinds of liberal experiments in the form of modernization of education, pension reform, and so on.