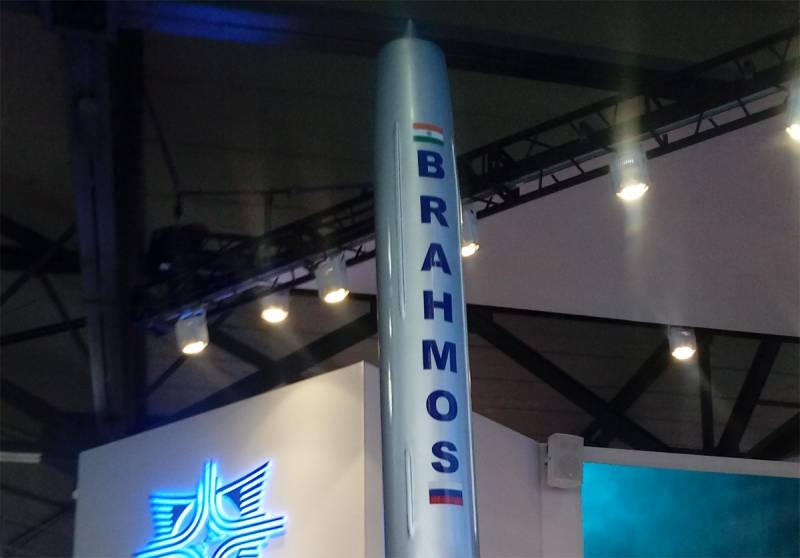 After the decision of New Delhi to start exporting BrahMos missiles produced as part of the joint Russian-Indian program to the countries of Southeast Asia, Indian reporters had a question: how will China react to this?
Recall that in India they are going to export BrahMos supersonic cruise missiles, for example, to the Philippines. We are talking about a contract for the supply of Manila missile systems in the next (2020) year.
At the same time, materials in the Indian press often appeared that such a decision was taken against the background of the presence in the PRC and the Philippines of territorial claims to each other. Now, in India, they decided to figure out how China can behave in such a situation, given that there is an agreement on strategic cooperation between Beijing and Moscow.
Question from Indian reporters to the Deputy Ambassador (Counselor-Envoy) of Russia in New Delhi, Roman Babushkin:
Can China create obstacles to the export of BrahMos rockets jointly developed by India and Russia to countries like the Philippines? Indeed, a strategic partnership agreement is in effect between Russia and China.
The response of the Russian diplomat is given by The Economic Times:
Russian relations with China and India are strategic in nature, and Russian relations with one state are independent of relations with another state. This is the basic principle of Russian foreign policy.
According to Roman Babushkin, Russia does not have a military alliance with China. Accordingly, there are no obstacles to the export of the same BrahMos from China.