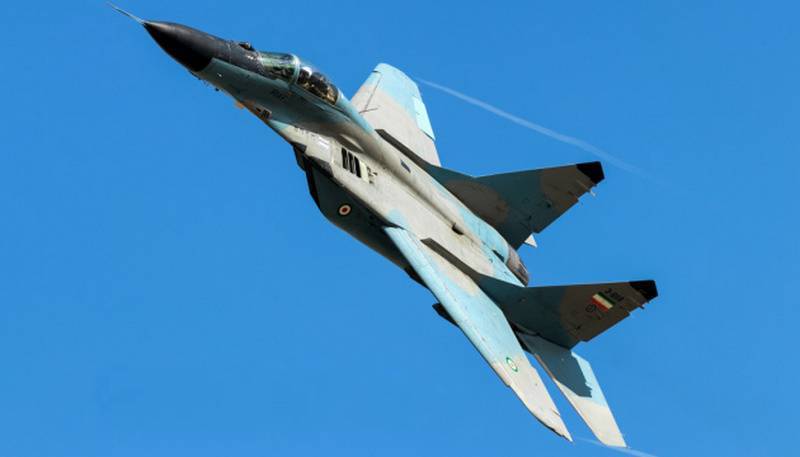 Iranian Air Force lost MiG-29 fighter. The incident occurred near the border with Azerbaijan.
According to Mehr news agency, the fighter was piloted by Colonel Mohammad Reza Rahmani, "an experienced Air Force pilot." At the moment, his fate remains unknown. A number of third-party media claim that the pilot has already made contact with the air base after the accident.
Despite the difficult weather conditions and difficulties in determining the crash site, efforts to find a pilot will be continued by air and ground search and rescue teams
- explain to the military department.
The first reports of the disaster came on Wednesday at 11:00 local time from eyewitnesses of the event who speak of a loud explosion. The plane crashed in the province of Ardabil, located in the north-west of the country, in the region of Mount Sabalan.
In total, the Iranian Air Force has 36 MiG-29s in two squadrons (most likely, a significant part of the vehicles is not combat-ready).
The designated accident was the second disaster that happened in December, in which the MiG-29 appears. At the beginning of this month, the Egyptian Air Force lost a similar fighter. The pilot safely ejected.