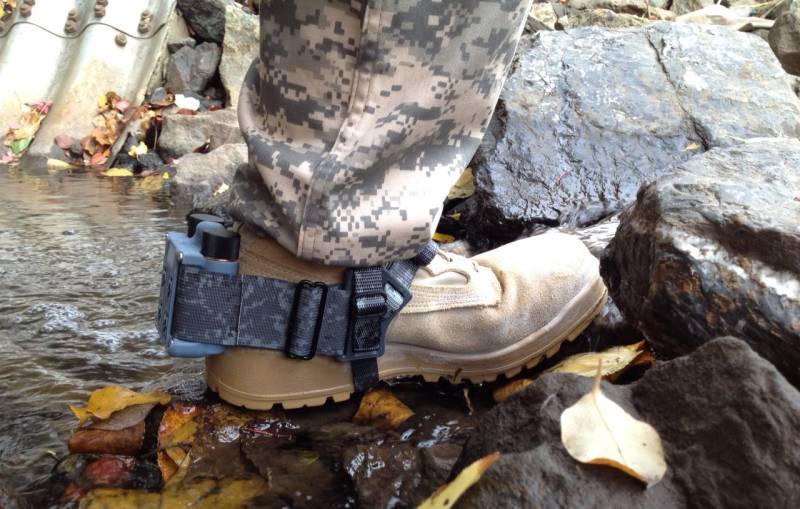 The U.S. Army signed a $ 16,5 million contract with Robotic Research LLC, under which it should supply tracking bracelets for soldiers.
Allegedly, this equipment is designed to inform fighters about each other's whereabouts in places where it is impossible to use GPS-communication or there is a bad signal. This device is called WarLoc - localization sensor fighter team. The first contract provides for equipping four brigade combat groups in places of various locations. The first batch, according to the company, has already been shipped.
It is assumed that a WarLoc, worn on a boot, will provide data transfer in locations with difficult GPS communications, for example, in underground structures and indoors.
Imagine that soldiers go inside a very large building and get lost or disperse in an underground facility, while someone else jambs the GPS
explains Alberto Lacase, president of Robotic Research.
Moreover, it is alleged that the enemy is not able to detect this device.
The network has already managed to express their opinion on this matter. As a number of users suggest, in fact, WarLoc is an analogue of tracking bracelets worn by prisoners or people under house arrest: this device will not allow soldiers to escape from the battlefield.