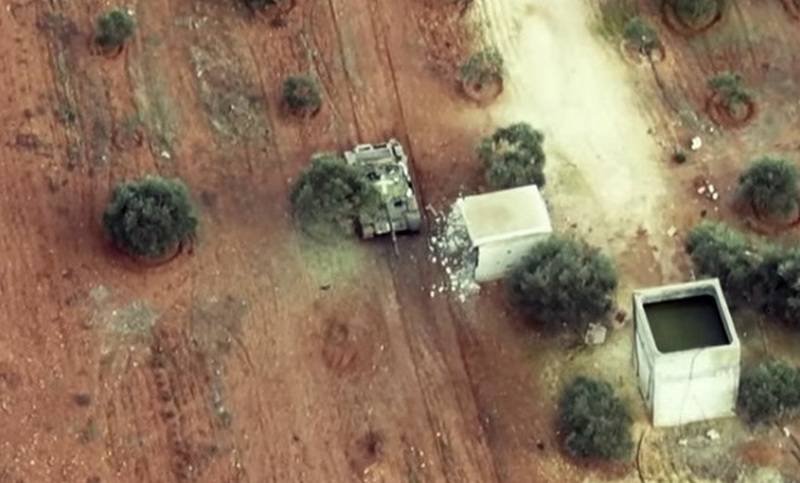 The militants posted material on the Network that shows the hit of an anti-tank missile in the T-62. However, they hastened to conclusions about critical damage.
The National Liberation Front, part of the pro-Turkish Syrian National Army, has posted a video showing the defeat
tank
forces controlled by Damascus.
As can be seen from the video presented on December 24, militants who were seated in a shelter struck a medium tank T-62 of the Syrian troops, which was at the forefront of orders moving along agricultural land in open areas. An American-made TOW anti-tank missile system acted as a means of destruction.
According to the militants in the explanation to their video, "after the tank was damaged and its crew was killed, the Assad gang's tanks exodus". However, the personnel clearly see that the team survived: the wounded soldier was escorted to the rear and put, presumably, in an ambulance (possibly based on the BTR-50). At the same time, infantry and armored vehicles from the rear ranks begin an organized retreat.
Militants claim that this fighting clash occurred when Syrian troops tried to advance along the Al-Gadf axis in the countryside of eastern Idlib.