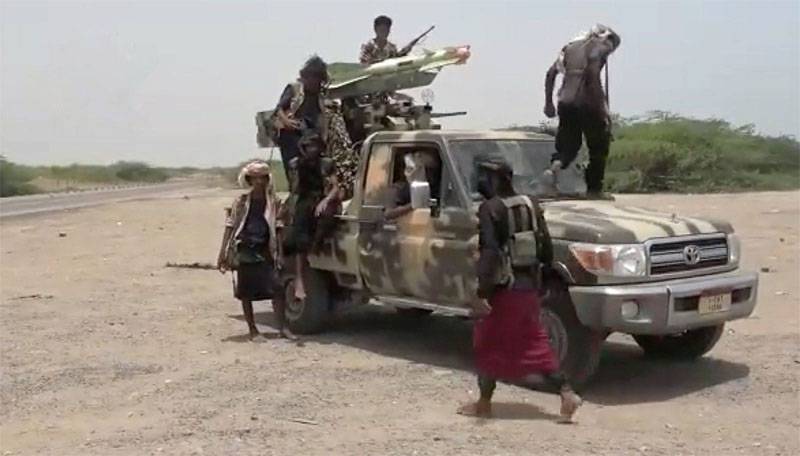 Middle Eastern armed groups continue to showcase their
weapons
"Homemade", characterized by relatively high efficiency. Among them, the most active are the Ansar Allah units (Yemenite Hussites), as well as their direct opponents - the TGB units (Salafi group controlled by the UAE).
Recall that not so long ago (at the end of November), Hussite units shot down the Apache helicopter of the Saudi Arabian Air Force. At the same time, a number of sources reported that the American-made helicopter was shot down using the Osa air defense system. The Hussites themselves in the accounts of the social networks controlled by them did not give an answer to the question of what weapons they used against the AH-64 Apache.
Meanwhile, it should be noted the appearance in the groups of the Middle East of army complexes of air defense of a very original form. This is a combat module mounted on a Toyota pickup truck. The main shock part of this combat module is a missile, which resembles one of the modifications of the R-60. But the R-60 is an air-to-air guided missile. In this case, how can one talk about its use as a ground defense system?
However, it is worth noting that at one time in the Balkans on the basis of the Soviet R-60 was created RL-2 "Sling" (RL-2 Praka). The transformation of the R-60 into an anti-aircraft missile using a ground-based launcher (towers of a towed anti-aircraft gun) was carried out in Yugoslavia (in 1999) - against the backdrop of NATO bombing. In the RL-2 air defense system, they decided to use the R-60MK missile with some refinement thereof.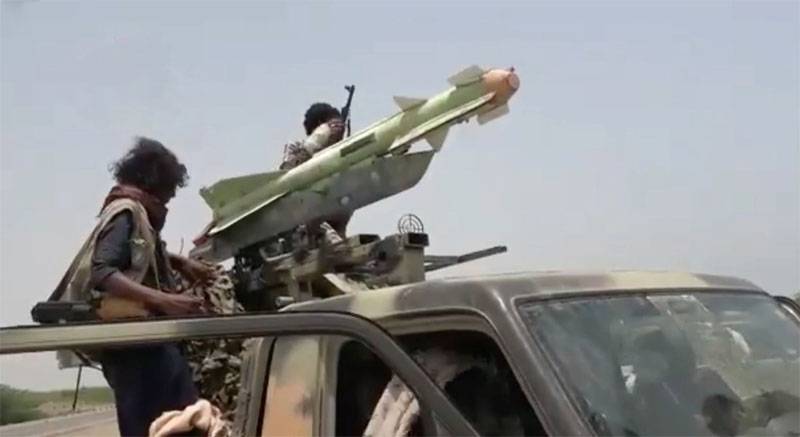 Apparently, one of the Yemeni groups (it is alleged that they are opponents of the Hussites from the mentioned TGB) decided to go the same way - use the R-60 modification.
It is noted that this mobile system with a combat module based on the P-60 may prove to be quite effective against strike UAVs that use hussites. But if it suddenly turns out to be the Ansar Allah trophy, then they may well use it against the Saudi
aviation
(primarily against helicopters).