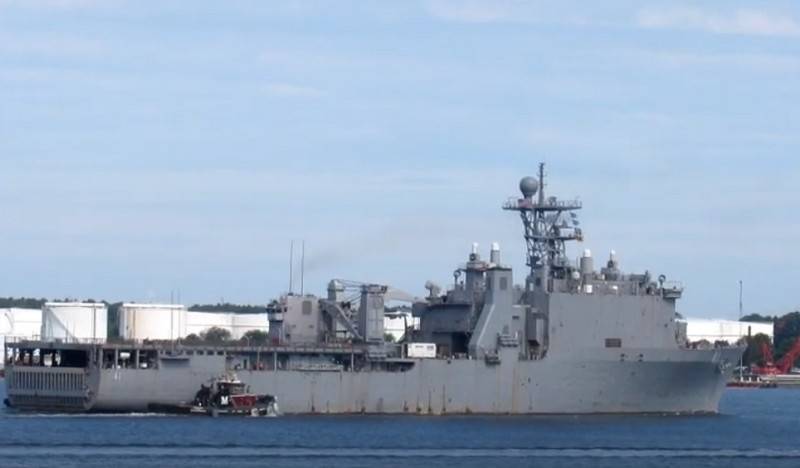 The Pentagon announced its intention to reduce the number of surface ships from the US Navy. This decision is due to restrictions under the new defense budget allocated to the US
the fleet
. This is stated in the documents of the administrative and budgetary administration under the President of the United States.
As part of the proposed program, the US Department of Defense proposes to withdraw from the fleet's combat personnel up to 20 warships, as well as reduce the construction program for Arleigh Burke-class missile destroyers by 40%. The program is designed for 5 years.
According to available data, it is proposed to withdraw from the fleet 8-14 years ahead of schedule three landing ships of the Whidbey Island type at the end of the 80s, four ships of the coastal zone of the Freedom and Independence type, as well as 13 of 22 Ticonderoga missile cruisers . The program for the construction of new missile destroyers Arleigh Burke is proposed to be reduced from 12 to 7 ships.
At the Pentagon, this step is explained by the lack of real growth in allocations for the maintenance and development of the US Navy.
In the event that this program is implemented, the number of ships of the US Navy will be reduced from 293 to 287 units (including ships under construction).
In the White House, this initiative did not find support, the Pentagon was asked to review the program and adhere to the strategy previously announced by US President Donald Trump, which included 355 ships in the Navy.
According to American military experts, while maintaining the existing level of funding, to create a 355-ship fleet, the U.S. Navy will have to abandon the construction of large warships such as an aircraft carrier, cruiser and destroyer, proceeding to the construction of frigates and other small ships.